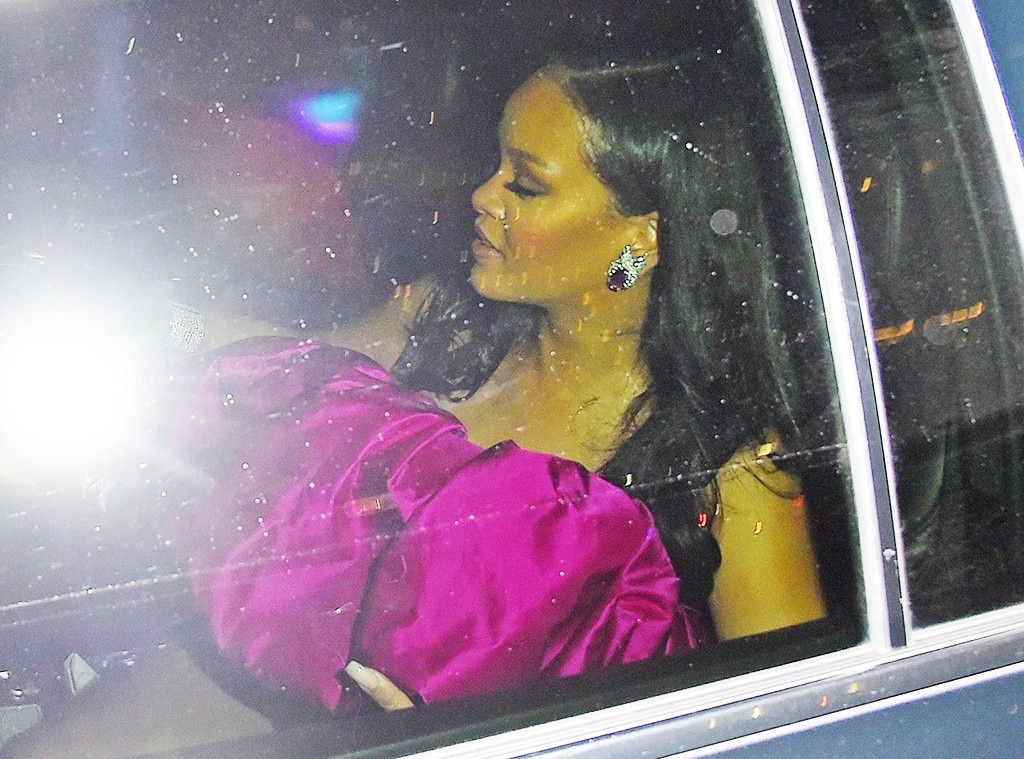 JosiahW / BACKGRID
Rihanna celebrated her 30th birthday with a party in New York City.
The "Wild Thoughts" singer was photographed out celebrating her special day in the city on Tuesday evening at the Seagram Building. Rihanna started the evening with an elegant black-tie dinner at The Grill, with close friends and family, followed by an after party in the Pool Restaurant with a performance by Toni Braxton. At the celebration, 30 magnums of Jay-Z's prestige champagne Armand de Brignac Rosé and Blanc de Blancs were sabered, to mark Rihanna's 30th birthday.
Celeb guests at the party, which went until 4 a.m. Wednesday, also included Paris Hilton and fiancé Chris Zylka.
One insider also tells E! News that Rihanna's boyfriend Hassan Jameel was in attendance at the bash but managed to avoid photographers. Leonardo DiCaprio was also in attendance at the celebration.
Earlier in the day on Tuesday, Rihanna dedicated her birthday post to her mom.
"10958 days ago @monica_fenty became a mother for the first time to her only daughter!" Rihanna wrote on Instagram. "Today is just as much your birthday as it is mine! I love you mom! Thank you for carrying me, birthing me, raising me, supporting me, teaching me, and loving me unconditionally! The woman I am today is because of everything that you are! I thank God for perfectly hand picking you to be my mother when He sent my spirit to you! You are the greatest! Thank you!"