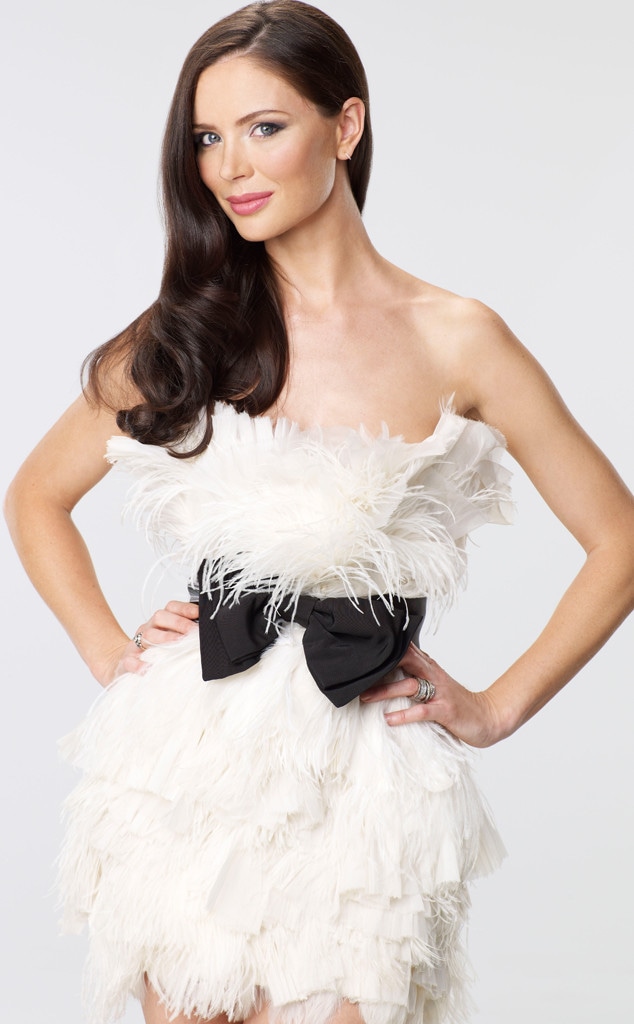 Richard McLaren
It's been four and a half months since Harvey Weinstein was first accused of sexual misconduct in joint New York Times and New Yorker exposés—and since then, dozens of women have come forward to accuse the disgraced film producer of assault, harassment—and, in some cases, rape; Weinstein, through his legal team, has vehemently denied all claims of sexual misconduct.
Five days after the first report was published, Weinstein's wife of nearly 10 years, Marchesa co-founder Georgina Chapman, announced she was leaving him. At the time, the 41-year-old fashion designer said her "priority" is the wellbeing of her children, adding, "My heart breaks for all the women who have suffered tremendous pain because of these unforgivable actions."
Chapman eschewed the spotlight after the scandal erupted, even canceling Marchesa's recent runway presentation at New York Fashion Week. "Marchesa is looking forward to presenting their Fall '18 collection in an updated format this season," a rep for the label assured E! News. In an interview with Grazia published this week, Chapman's best friend and business partner, Keren Craig, revealed how the fashion icon is doing and what to expect from Marchesa's future.
"Everything you see here today Georgina sketched while she was out of the office and going through a very, very tough time. George was just sending sketches through. It was unbelievable. This collection is the result of that time. I feel emotional about it because I actually couldn't believe how incredibly strong she was. She threw herself into her work. She threw herself into protecting her kids," Craig said while previewing Marchesa's Fall/Winter 2018 collection. "Marchesa is her life. It is her passion. You see it here: even though she was going through all that, these beautiful things have somehow come out of such a hard time."
When Craig read the reports about Weinstein, she said, "I felt incredible sadness. I was just thinking about Georgina and my goddaughter and their son and helping however I could. [But] there was nothing I could do." Calling the allegations a "total shock," she said her "heart was broken" for Chapman, whom she'd known since age 18. "I just feel immense sadness for the victims, for the women who have spoken out so brave. I'm very glad he's getting some help."
Craig noted how "incredibly strong" Chapman is. "She doesn't see herself as a victim," she said. "That's very important. She's just trying to get on with her life. You've got to realize George is such a strong woman. Don't get me wrong—it's a very hard time. But she's quite inspirational."
Weinstein was "helpful" in getting Marchesa started in 2004 ("He helped us with meeting people, arranging contacts," etc.), but he has no financial investment or involvement with the label, Craig said. Learning that Weinstein had pressured actresses including Jessica Chastain and Felicity Huffman to wear Marchesa designs on the red carpet "was difficult to read, and shocking," Craig said, adding that it made her "very sad." Since the Weinstein scandal broke, no prominent actress has worn Marchesa to a major event. "In the future, I am sure you will see our dresses on the red carpet, but right now it's time to step back from that," she told the magazine. "That's always been a great marketing tool for us, but it's not our core business."
Craig said she and Chapman are now discussing how their label can help support the #MeToo and #TimesUp movements—which started, in part, as a response to the culture Weinstein created and fostered during his reign in Hollywood. "We want to support them. We want to make a gesture," Craig said. "We need to properly process how it can be the most beneficial."