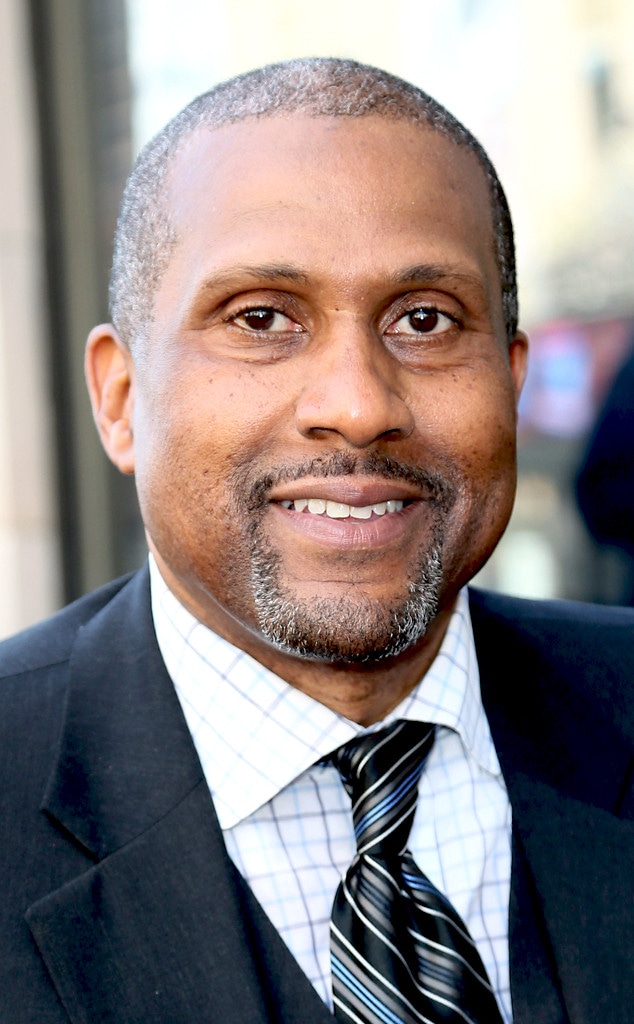 David Livingston/Getty Images
After his show was "indefinitely suspended" in December over "multiple, credible allegations" of sexual misconduct, Tavis Smiley is suing PBS, the network that ran his self-named, late-night talk show for 14 years, alleging that the company was in breach of contract and damaged his own production company, TS Media.
Since the accusations first emerged, the Tavis Smiley show host, who has admitted to having consensual sexual relationships with employees of his company, has vehemently and repeatedly denied PBS' claims—and appears to be taking the next step in recourse.
"I've spent the bulk of my career in public media, so filing a lawsuit against PBS was the last thing I wanted to do," he said in an interview with the Washington Post on Tuesday. "But litigation seems to be the only way to get at the truth."
Smiley has also said he's never been given the names of his accusers or the specifics of the allegations.
Washington Post reports that in the suit, which was filed in D.C.'s Superior Court, Tavis claims that PBS has "trumped up" accusations to stop the distribution of his program because of years of infighting over the program's funding, promotion and content. The suit also claims that her had "tension" with PBS that were due to his race, which is African American.
Noel Vasquez/Getty Images
In reaction to the suit, a spokesperson for PBS gave a statement today to E! News, calling it "meritless" and "another example of Tavis Smiley's attempts to distract the public from his pattern of sexual misconduct in the workplace."
The statement continued, "As PBS has consistently stated, following receipt of a complaint alleging inappropriate conduct by Mr. Smiley, PBS hired an independent law firm to conduct an investigation. The ongoing investigation, which included a lengthy interview with Mr. Smiley, revealed that he had multiple sexual encounters with subordinates over many years and yielded credible allegations of additional misconduct inconsistent with the values and standards of PBS. That is what led PBS to the decision to indefinitely suspend distribution of Mr. Smiley's program."
The spokesperson added, "The notion that PBS' decision to suspend distribution of the program was made for any reason aside from Mr. Smiley's own behavior is ridiculous and false."
On Dec. 13, 2017, PBS issued a statement that they show had been suspended following the allegations, "Effective today, PBS has indefinitely suspended distribution of Tavis Smiley, produced by TS Media, an independent production company," the public broadcaster said in a statement to multiple outlets. "PBS engaged an outside law firm to conduct an investigation immediately after learning of troubling allegations regarding Mr. Smiley. This investigation included interviews with witnesses as well as with Mr. Smiley. The inquiry uncovered multiple, credible allegations of conduct that is inconsistent with the values and standards of PBS, and the totality of this information led to today's decision."
Following the suspension, Tavis quickly spoke out about the suspension as well as to once again refute the claims.
"Let me say at the outset that I have the utmost respect for all women, and I certainly celebrate the courage of those women who have come forth of late to share their own truth," he said in December. "Let me also assure you that I have never groped, inappropriately exposed myself or coerced any colleague in the workplace ever in my 30-year career."
PBS's decision to suspend Tavis Smiley came weeks after former colleague Charlie Rose was fired amid sexual harassment allegations leveled against him.