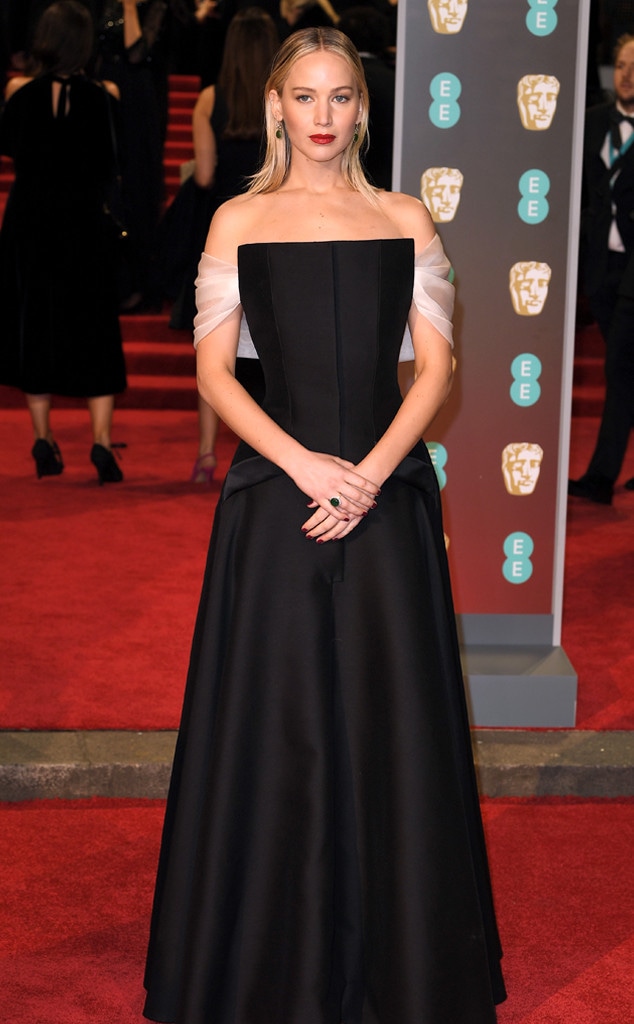 James Gourley/BAFTA/REX/Shutterstock
Sometimes, there's a lot more than what meets the eye.
During Sunday's 2018 BAFTA Film Awards, viewers watched host Joanna Lumley introduce Jennifer Lawrence as the "hottest actress on the planet."
Soon after, The Hunger Games star would reply, "That was a bit much, but thank you Joanna."
While some viewers watching at home were quick to critique the moment and make fast assumptions, Jennifer set the record straight the morning after and insisted there was no drama or shade.  
"Everybody thought that I was being rude," the actress told Ronan Keating on the Magic Radio Breakfast show. "But to be fair, I couldn't have just walked out after she was like, 'biggest movie star in the world!!' I'd just walked out and gone 'thank you Joanna.' It would have been like, 'so you agree? You think you're really pretty!'"
Jennifer continued, "She went on and said all these really nice things about me and then when I got up to the podium, I was like, 'that was a bit much,' after I just spent all backstage telling her how to be really nice to me. I wasn't being rude, it was an inside joke.'"
Case settled wouldn't you agree?
While Jennifer wasn't nominated at this year's show, the actress was in attendance to present the Outstanding British Film award. Oscar favorite Three Billboards Outside Ebbing, Missouri would ultimately take home the top prize.
And ultimately, the show must go on and Jennifer continued her latest London visit by supporting the European premiere of Red Sparrow.
In the movie, ballerina Dominika Egorova (Jennifer) is recruited to a Russian intelligence service where she is forced to use her body as a weapon. But her first mission, targeting a CIA agent, threatens to unravel the security of both nations. The film hits theatres on March 2.