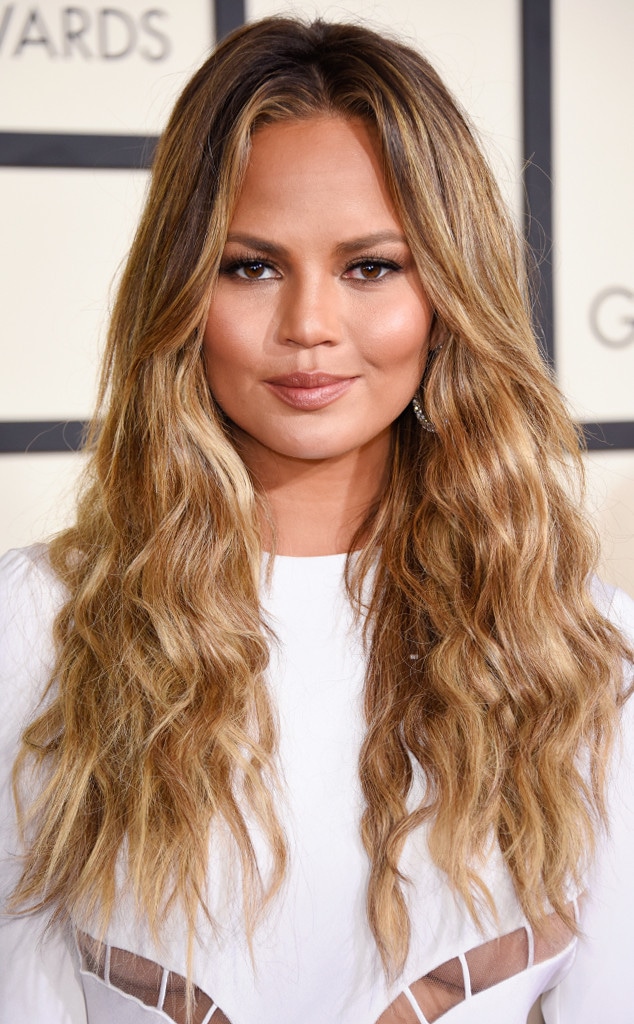 Jeff Vespa/WireImage
"Everyone wishes for a thick, full head of hair."
Celebrity hairstylist Giannandrea knows how to accomplish this goal with hot tools, no matter the texture of his clients' hair. While flat irons and curling wands don't have great reputations for keeping hair healthy, they're also the way to many swoon-worthy hairstyles, leaving beauty lovers in a tough spot. 
According the beauty pro responsible for many of Chrissy Teigen, Jessica Simpson and Drew Barrymore's red carpet styles, you can apply heat and avoid damage, as long as you take your hair texture and environment into account. 
"I not only have to make my work look great, but it has to last on the red carpet," he told E! News at Cosmoprof's Discovering the Beauty of Trends at Ron Robinson in Santa Monica, CA.  "The only way that it will last is with the right heat setting."
With the goal of making it easier for the flat iron obsessed, the expert has partnered with Aria Beauty to create the Global Styler by Giannandrea, a straightener that uses far-infrared heating and digital tourmaline titanium to silken tresses. The best part, however, is the Style Passport that comes with it. The small booklet breaks down which setting to use, based on your texture and city. 
According to the mini style guide, if you have damaged or fine hair, the pro suggest setting your tool to 300°F. For color-treated hair, 350ºF is best. If you have normal to thick hair, he recommends 410°F and for Keratin-treated hair, 450°F will ensure a long-lasting style.
Once you've gotten a better idea of the best temperature for your hair, you have to take in your environment. Planning a vacation? Check out his guide below!
Los Angeles: "My client must always be camera-ready in the unwanted encounter of LA paparazzi. No matter the texture from fine to thick, I keep my Global Styler setting between 300-400°F. With dry weather conditions, it is important to keep moisture in the hair for elasticity."
New York: "The weather can be volatile and windy," stating that you may need a few settings, depending on the season. "I always have the infrared turned on."
Tokyo: "The weather can be tricky, steamy and humid, so I keep the GS on 350-450° and the infrared on for long lasting results."
London: "Nowadays I am there for movie premieres or photo shoots, and I must always prepare for wet weather! I keep the GS setting on high 400-450° to fend off humidity."
Paris: "In Paris, it is all about the details—less is more, but let's be clear: effortless elegance comes with putting in effort," he said before explaining that with four distinct seasons, like NYC, you'll need multiple settings. 
Venice/Milan: "The moisture level is very high. Especially in the summer, I keep the GS setting on high 400-450° and infrared on."
Now your hair can shine, no matter where you are!