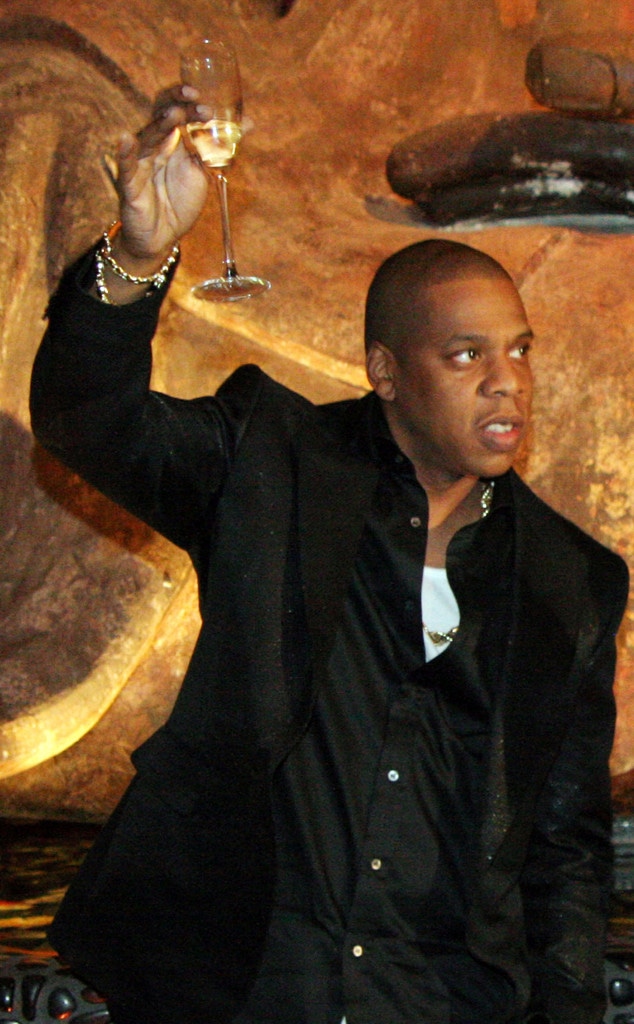 Johnny Nunez/WireImage for Anheuser-Busch
This may be the holy grail of bar tabs. 
Jay-Z is clearly willing to shell out some serious cash in the name of friendship. The Grammy winner headed out in the Big Apple Sunday night for a big—and quite expensive—night of celebrating his friend and Roc Nation Sports President Juan "OG" Perez's 50th birthday. 
According to Page Six, the rapper and his pals made several stops throughout the night, starting with Japanese hot spot, Zuma, where the rapper reportedly dropped $13,000 on a meal for his pals. 
Next up, the group headed to Made in Mexico, where the star reportedly shelled out another $9,000 for cocktails, including on his own D'Ussé cognac. Per Page Six, the remaining group stopped at NYC nightclub, Playroom, where they ordered up 40 bottles of Jay-Z's Ace of Spades champagne.
Of course, 40 bottles of Jay-Z-level champagne comes at a major cost. Thanks to a photo of the alleged receipt making the rounds on the internet, the total apparently came to more than $80,000 for the bubbly. Tack on an $11,100 tip and you have a grand bar tab total of $91,135—and one very happy server.
Needless to say, the rapper is one seriously good friend.