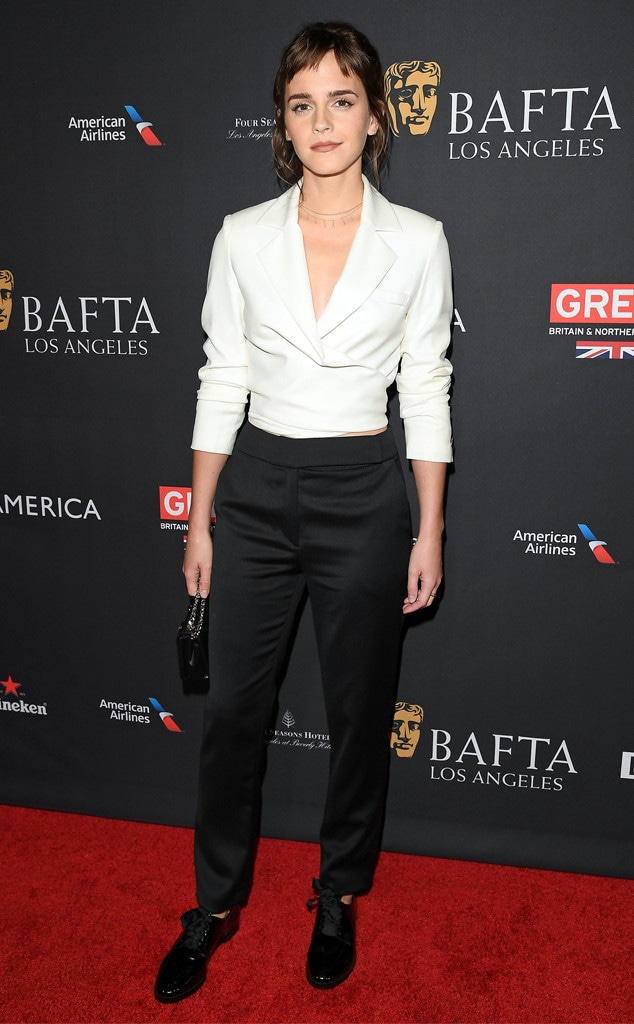 Venturelli/WireImage
Emma Watson has donated £1 million (approximately $1.4 million) to the Justice and Equality Fund—a U.K.-based initiative that fights against sexual harassment, assault and discrimination. 
Keira Knightley and Emma Thompson have also donated to the fund.
Inspired by the Time's Up and #MeToo movements started in the U.S., the fund aims to drive "personal, social, legal and policy changes that will ensure everyone can feel safe at work, at play and at home." At the time of this writing, the fund had raised more than £1.5 million.
The donations come around the time more than 200 stars signed an open letter published in The Observer asking women to stand in solidarity and fight against abuse and harassment. In addition to Watson, Thompson and Knightley, Emilia Clarke, Saoirse Ronan, Carey Mulligan, Naomie Harris and Noma Dumezweni signed the letter.
"This movement is bigger than just a change in our industry alone," part of the letter read. "This movement is intersectional, with conversations across race, class, community, ability and work environment, to talk about the imbalance of power."
Watson shared a picture of the open letter on Instagram.
"All of us are responsible for creating change, whatever industry you work in. We're asking everyone to help create a world we can be proud of—one that is safe, just and equal. Please join us and donate to the new Justice and Equality Fund, which will support frontline organisations that are working to end a culture where harassment and abuse are commonplace," she wrote. "Together we can spread our message, support the strong people of all genders who are taking such personal risks, and make sure that this is one of those watershed moments in history where things never go back to the way they were before. This is the moment we stand together and say. #TIMESUP."
Several celebrities also wore black to the 2018 BAFTA Film Awards to show support for the movement.