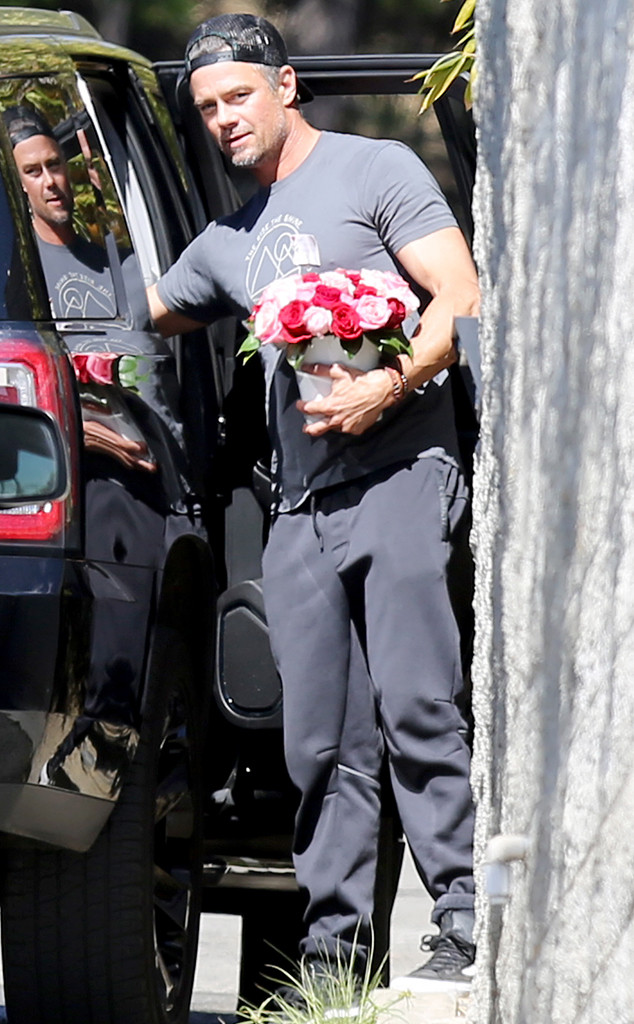 Splash News
Despite their split, Josh Duhamel continues to support Fergie.
Case in point: After the singer faced massive backlash followed her National Anthem performance at the NBA All-Star game last night, her 45-year-old estranged husband showed up to her house with a bouquet of red and pink roses and a card that read "I love you" today.
He was dropping off their 4-year-old son, Axl, who also carried a card that read, "I love you always and forever mommy" with a smiley face.
The actor appeared to be doing his best to console Fergie after the onslaught of criticism she faced following her rendition of the "Star-Spangled Banner."