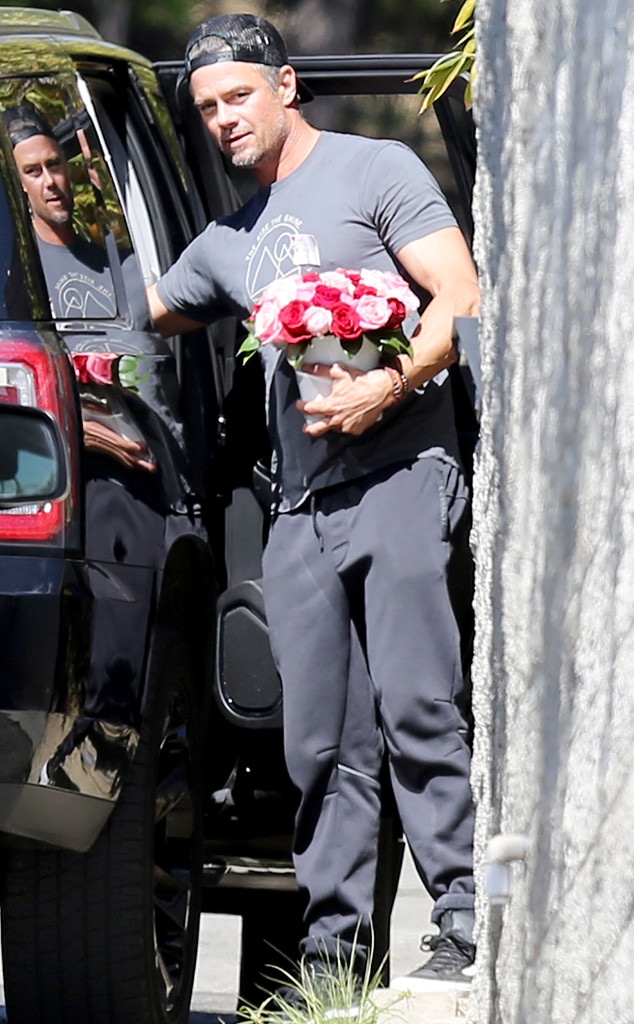 Splash News
Despite their split, Josh Duhamel continues to support Fergie.
Case in point: After the singer faced massive backlash followed her National Anthem performance at the NBA All-Star game last night, her 45-year-old estranged husband showed up to her house with a bouquet of red and pink roses and a card that read "I love you" today.
He was dropping off their 4-year-old son, Axl, who also carried a card that read, "I love you always and forever mommy" with a smiley face.
The actor appeared to be doing his best to console Fergie after the onslaught of criticism she faced following her rendition of the "Star-Spangled Banner."
In case you missed it, Fergie sang the National Anthem ahead of the NBA All-Star game Sunday night, giving a unique rendition that the masses just simply didn't agree with.
She released a statement to E! News following the backlash, explaining, "I've always been honored and proud to perform the national anthem, and last night I wanted to try something special for the NBA."
She continued, "I'm a risk taker artistically, but clearly this rendition didn't strike the intended tone. I love this country and honestly tried my best."
Meanwhile, Fergie and Josh split in September after eight years of marriage.
"With absolute love and respect we decided to separate as a couple earlier this year," the two said in a joint statement at the time. "We are and will always be united in our support of each other and our family."
We're happy to see that remains true!