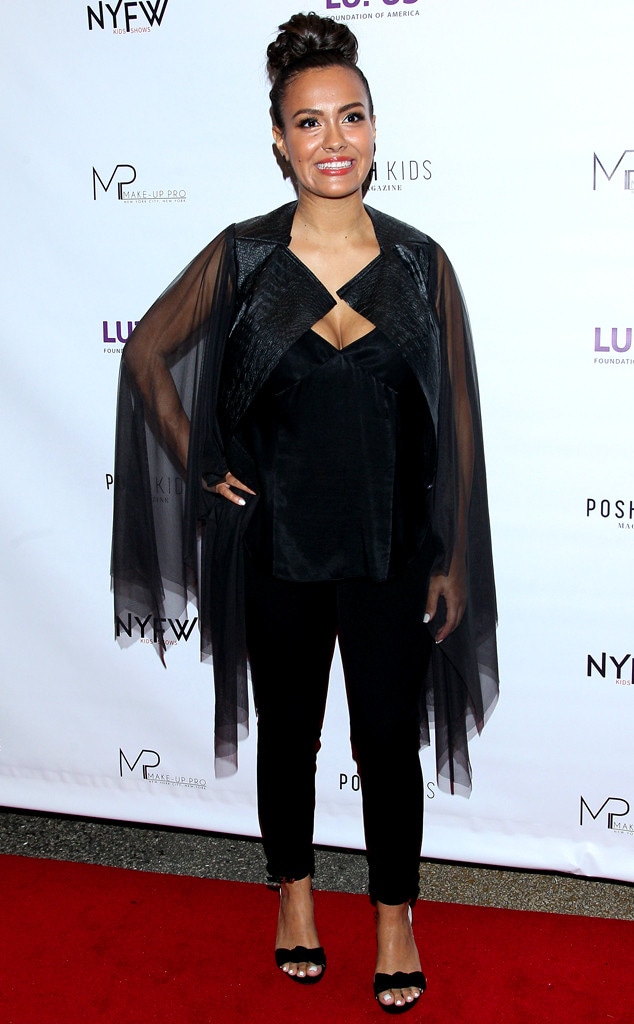 Steve Mack/Getty Images
A little more than two weeks after going under the knife with Dr. Michael Salzhauer, aka Dr. Miami, Teen Mom star Briana DeJesus is showing off some of the results of her  "mommy makeover" seven months after giving birth to her second child.
Earlier in the month, Dr. Miami told E! News that he'd given his patient a tummy tuck, a breast lift and reshaped and contoured her butt.
The MTV star posted a series of photos of her body on her Twitter with the caption, "18 days post op! Progress!!!! Can't wait to hit the gym next month!"
On one image, the reality star wrote, "No more big butt." On another photo she wrote, "No more big boobs either."
Earlier in the month, Briana shared a photo of herself and Dr. Miami with the caption, "Can't wait to see the final results in a few weeks ❤." She hashtagged the post, "#newbodywhodis."
Briana later went on her Instagram Stories to document her recovery with two images of her body. "Ew lol can't wait for all the blood to wash off and dead skin to fall," she wrote with a picture of her stomach. "New belly button who dis."
After the procedure, the doc told E! News, "I did a tummy tuck, a breast lift with an implant exchange because she did have implants from before—she wanted to be smaller, higher and perkier—so we changed her implants out for smaller ones."
He explained, "And we also did some contouring and reshaping of her booty, of her shape overall. We did that, I think it was a week ago Monday."
According to Dr. Miami, his famous patient "did great" and knew what to expect after going through surgery with his office staff years ago.
"I am happy that she's sharing her journey with the world because there are a lot of moms that want mommy makeovers and they're scared,"  the plastic surgeon shared. "Seeing somebody that they know, even if it's through social media, go through it is helpful as far as educating people about it."
The decision to make the big change shouldn't be a surprise to fans because the reality star has been candid about wanting to undergo an extreme makeover. She's even said that her split with boyfriend Javi Marroquin was partly because he didn't support her plastic surgery decision.
"Javi and I are not together anymore. Our future just doesn't line up. He doesn't want me to get my surgery for a breast lift, lipo, and tummy tuck (which I'm doing in two weeks) because it'll look bad on his name at work," Briana shared on Blasting News. "Also, I don't plan on moving in with him in the summer and for these reasons, he broke up with me."
She added, "I have no bad things to say to about him. He wanted a wife and home right now and I didn't see a reason to rush. I wish him the best going forward, and I am sad things panned out this way, but this is where things currently stand. Again, we are no longer together."