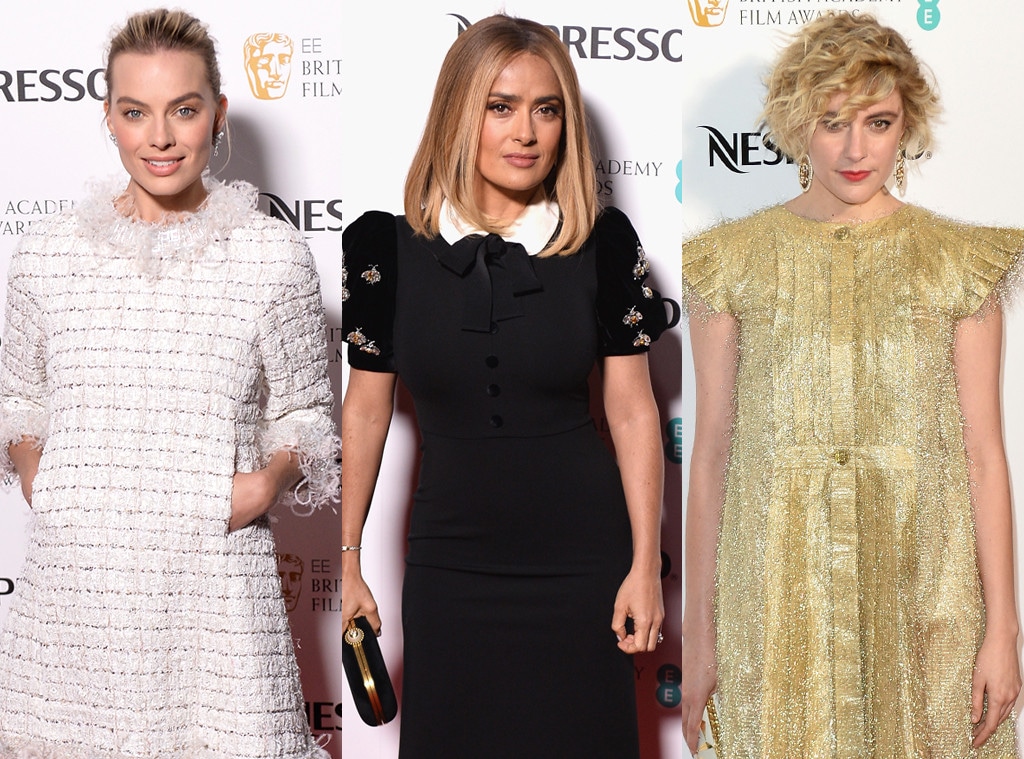 Jeff Spicer/Getty Images
Salma Hayek is testing the theory that blondes have more fun!
The night before the 2018 British Academy Film Awards, the movie star switched her signature chocolate locks by rocking a blunt blonde hairstyle to attend the BAFTA nominees party at Kensington Palace on Saturday night. For the A-list event, the stunner, who also wigged out and went blonde for Paris Fashion Week in September, outfitted herself in a dress by Gucci.
Salma is one of a slew of celebs, including Margot Robbie, Greta Gerwig, Kate Mara, Jamie Bell, Gemma Arterton and Karen Gillan, who have descended upon London for British film's biggest night of the year.
It seemed like the 51-year-old was all about getting gussied up for the stylish event. Before the bash, the Beatriz at Dinner star, struck a glamorous pose on a regal-looking staircase and posted an Instagram photo with the caption, "#bafta #weekend #london."
Salma was last nominated for a BAFTA in 2003 for her now-controversial role in Frida.
Check out the rest of the stars who took to the red carpet for the Pre-BAFTA event...
The 71st British Academy Film Awards will be held on Feb. 18 and hosted by Absolutely Fabulous' Joanna Lumley.