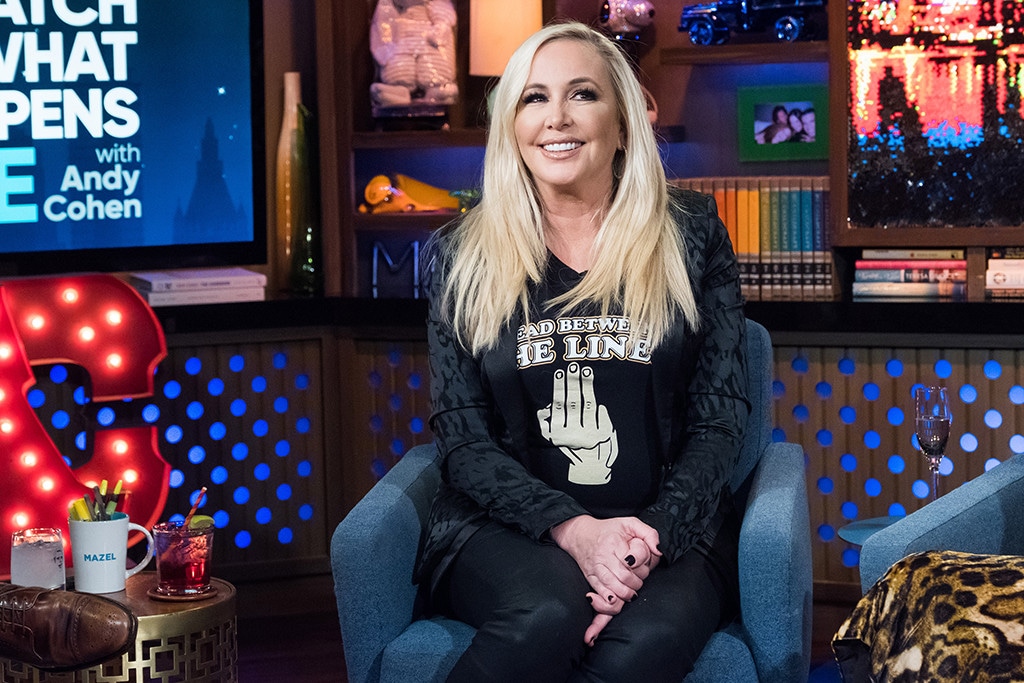 Charles Sykes/Bravo
Shannon Beador remains focused on her daughters as she continues to adjust to life after divorce.
Earlier this week, Real Housewives of Orange County fans discovered that David Beador had a new girlfriend. In fact, he wasn't going to hide his new relationship on social media.
"Happy Valentine's Day!! And away we go…." David commented on his girlfriend Lesley's Valentine's Day post. "#NotDiscreetAnymore #HappyValentinesDay."
Lesley added, "@David_Beador Happy Valentine's Day to the most kind, funny, motivated, loving & [hot] man! The sky is more blue & my coffee taste better with you in my life."
Ultimately, a source tells E! News that Shannon is "handling things very well" despite David's public actions.
"Shannon feels that David should have tried to keep things private until the divorce was finalized," an insider shared with us. "It's a sore subject for the girls and Shannon is doing everything she can as a mother to be there for them during this transition."
We're told the couple's three daughters have not met Lesley. And as of now, there are no plans for David's new girlfriend to appear on the Real Housewives of Orange County.
"Tamra Judge and Kelly Dodd have shown Shannon support since the divorce announcement. Kelly has been empathetic of what she's going through," a source shared. "Shannon doesn't want him on the show so he will appear minimally only when it makes sense."
Back in December, Shannon filed for divorce from her husband after 17 years of marriage. While the decision was difficult, the Bravo star assured Andy Cohen that things were going to be okay.
"Like last week, I saw he took his wedding ring off and that's inevitable but it's just making the adjustment and I have good days and bad days," Shannon shared on Watch What Happens Live! back in November. "No more downer tonight. It's all good. It's all good. This had to happen and good times are ahead."
(E! and Bravo are part of the NBCUniversal family)