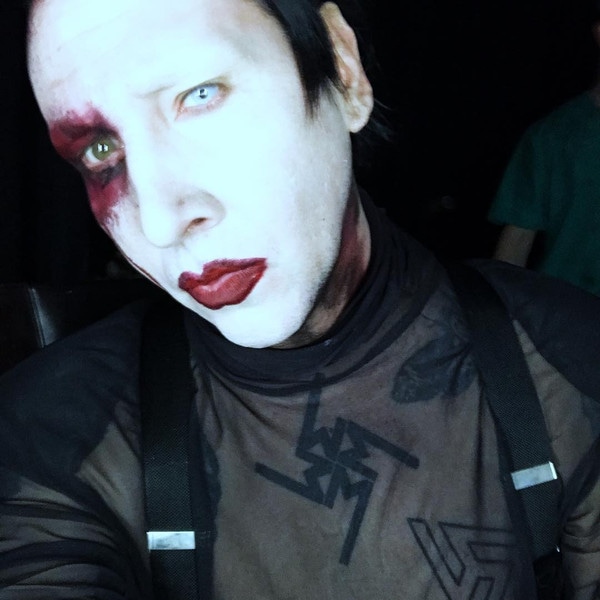 Instagram
Marilyn Manson's return to the stage didn't go as he probably planned. 
Four months after an onstage injury forced the singer to cancel several performances, Manson resumed his Heaven Upside Down tour at a venue in Huntington, New York on Thursday evening. Unfortunately for concertgoers, who shared their accounts on social media, Manson had an apparent "meltdown" onstage and abruptly ended the show after only five songs. 
Some attendees said the controversial performer went on several incoherent rants, reportedly asking the audience to say they love him. Manson, 49, then reportedly threw his microphone and walked off stage. One concertgoer shared on Instagram, "It was the strangest, saddest and worst concert I've ever been to..."
E! News contacted Manson's representative, who had no comment about the incident. 
Last October, Manson was rushed to the hospital after a stage prop of two giant guns fell on him during a concert in New York City. Speaking to Yahoo, the singer said the pain was "excruciating," and said a plate as well as 10 screws were inserted into his leg bone. 
"It definitely could have crushed my skull and my ribs," he added at the time. "I have some minor bruising in that area, but it took six guys to pull it off of me. It was like wrestling a giant iron monster."
Manson is expected to perform tonight at the Starland Ballroom in New Jersey.