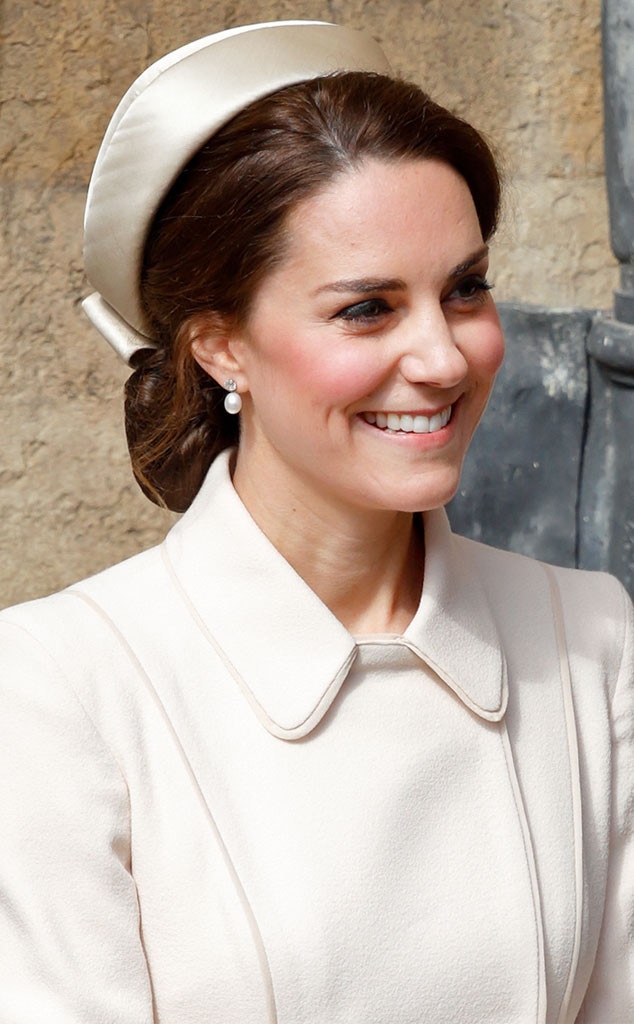 Max Mumby/Indigo/Getty Images
Kate Middleton is lunch-lady chic.
The Kate and Meghan Markle effect is real—when one royal or royal-to-be wears something, it often sells out or brings mainstream attention to the featured brand. Although Kate's future sister-in-law may have more buying power in terms of influence, Kate is still the duchess of the people, setting #hairgoals with affordable accessories.
Kate has been spotted several times at royal appearances wearing a hairnet to keep her perfect updos in place (read: with nary a flyaway in sight). In 2017, she attended Easter service at St George's Chapel in one of many coat dresses and a very subtle brown hairnet to help a low chignon support her matching satin headpiece. At a vigil in Paris, the duchess paired a black fascinator with a low bun, which was, you guessed it, wrapped in a hairnet.
UK Press Pool/UK Press via Getty Images
The fact that the duchess has a royal hairdresser is not stopping fans from copying her look. The sales of hairnets is up 40 percent in the UK's Superdrug stores (think: America's CVS or Walgreens), according to British media outlets Hello! and Daily Mail. The chain retailer sells a two-pack for £1.09, which comes out to be around 75 cents each here in the States.
While hairnets are not typically used in modern styles (unless you work in a kitchen or wear a wig), it's not surprising that Kate would bank on the throwback hair accessory—her style leans classic, proper and ever-so sophisticated, featuring vintage inspirations. The hairnet was used as early as the Middle Ages and was popular up until the recent mid-century.
Would you wear a hairnet? Let us know in the comments!