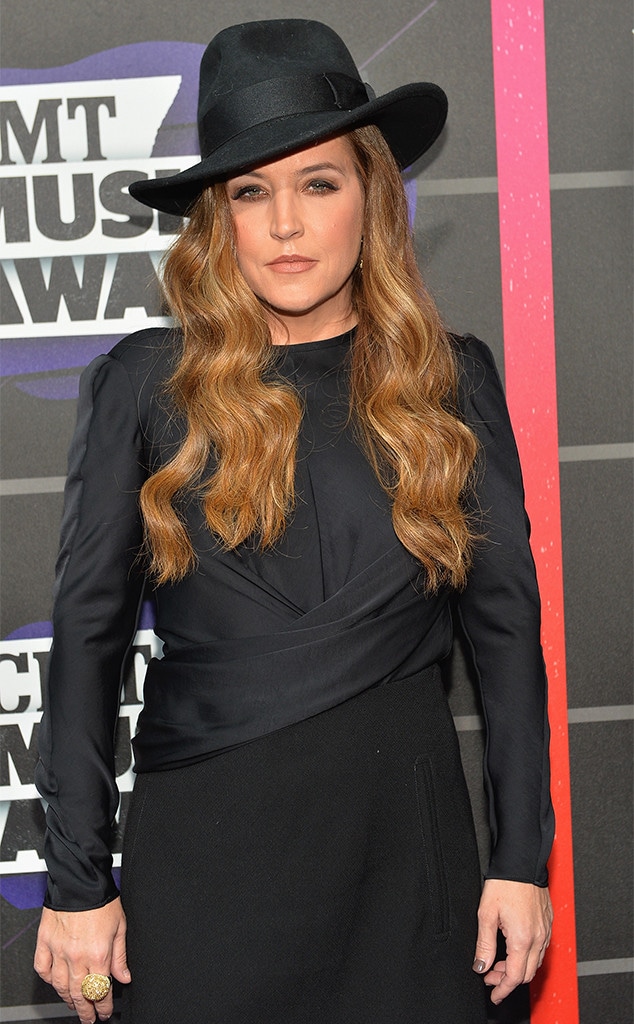 Rick Diamond/Getty Images
Lisa Marie Presley states in court documents filed amid her divorce battle that she is $16 million in debt.
In 2016, the 50-year-old daughter of the late Elvis Presley and fellow singer, who is also famous for her short-lived marriage to the late Michael Jackson, filed for divorce from current husband Michael Lockwood, with whom she shares twin daughters. Amid their court battle, legal documents have revealed glimpses of Lisa Marie's finances.
Newly submitted documents show that she is more than $16.7 million in debt. She said she has yet to pay more than $10 million in tax bills from several years past, that she has defaulted on a $6 million mortgage she took out for a home she owns in the United Kingdom and that she also has more than $47,800 in credit card bills and also has tens of thousands of dollars owed to attorneys.
Lisa Marie's documents state she earns a monthly salary of $4,361 from her late father's estate and receives $100,000 in dividends and interest from investments.
She also states that she lives with the twins, her 24-year-old son Benjamin Keough, and her 27-year-old daughter Riley Keough and her husband, and that the latter two pay for some of her household expenses. She says she pays more than $120,000 a month to cover mortgage payments, rent, food, utilities, attorney fees and credit card debt.
Also in 2017, Lisa Marie claimed in court documents submitted as part of the divorce battle that she owes the IRS $1.5 million, owes the U.K. government more than $5 million, owes $250,000 in state taxes and hundreds of thousands of dollars in additional debt.
At the time, she said her business manager did not pay taxes, which caused her to have "considerable tax liability outstanding from this income over the last several years."