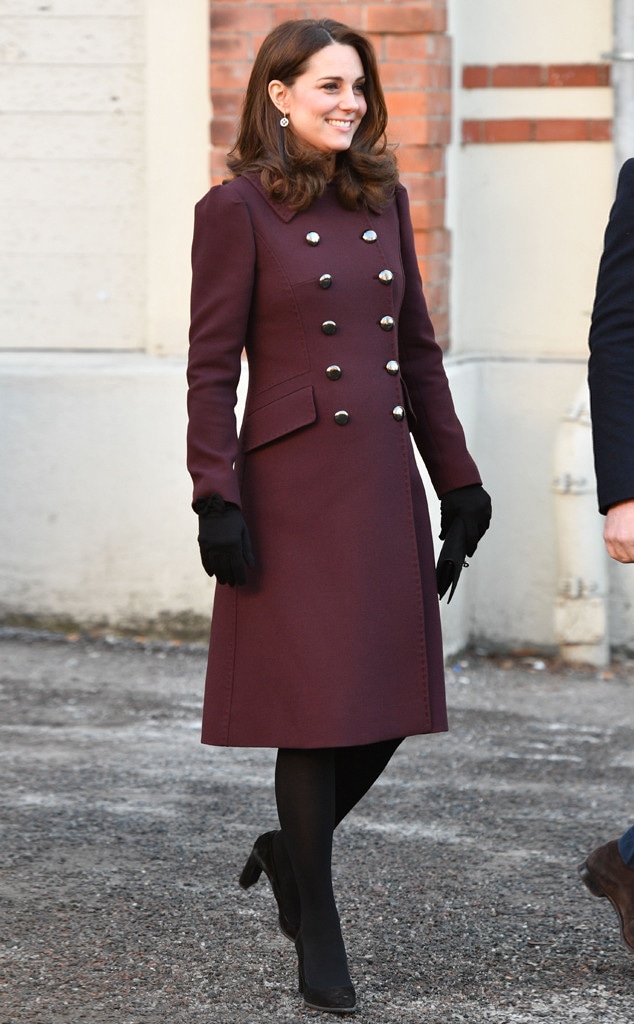 Tim Rooke/REX/Shutterstock
Kate Middleton is reflecting on "appreciating childhood while it lasts" by curating pieces for the National Portrait Gallery's exhibition on Victorian photography.
Working with the London gallery, the Duchess of Cambridge has selected photographs from its new exhibition to appear in the gallery's first-ever Patron's Trail.
In a foreword written for the exhibition's catalogue, Kate described herself as an "enthusiastic amateur photographer" and explained how she became interested in the art.
"This period in the history of photography has long interested me. As a student at the University of St. Andrews, I chose it as the subject of my undergraduate thesis and photographs of children in particular, which feature predominantly within the exhibition are of real interest to me," part of it reads. "These photographs allow us to reflect on the importance of preserving and appreciating childhood while it lasts."
The exhibition, titled Victorian Giants: The Birth of Art Photography examines the work of Oscar Rejlander, Lewis Carroll, Julia Margaret Cameron and Lady Clementina Hawarden. It opens March 1 and runs until May 20. It also comes at a very special time for Kate, who is set to give birth this April. 
Kate acknowledges her special connection to the exhibit in her foreword. 
"Children held a special place in the Victorian imagination and were celebrated for their seemingly boundless potential. The notion still rings true for us today and underpins much of my official work and charities I have chosen to support and, indeed, my role as mother of a young family," she wrote.
In addition to selecting the photographs, Kate wrote the captions that will appear beside the pieces. She is also expected to visit the gallery on Feb. 28.
Kate is the Gallery's patron, and it looks like an interest in photography runs in the royal family.
"Queen Victoria, and especially Prince Albert, became enthusiastic patrons of the new form of picture-making following its invention in 1839," Kate wrote in her foreword. "Rejlander undertook commissions for the Royal Family, and this exhibition contains photographs by him borrowed from the Royal Collection at Windsor."
Even though Kate describes herself as an "amateur photographer," she might not be giving herself enough credit. The mother to Prince George and Princess Charlotte has snapped many photographs shared by Kensington Palace, including Charlotte's first day of nursery school photos.