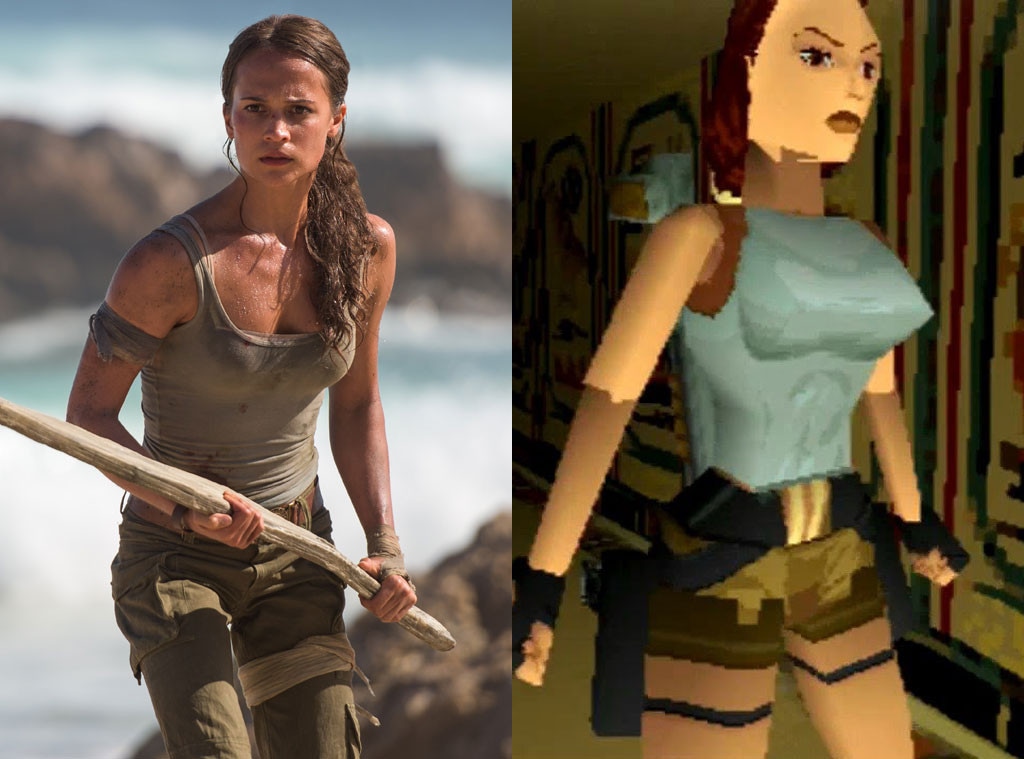 Warner Bros., Square Enix
Alicia Vikander's Lara Croft won't do as much poking around onscreen as her popular video game counterpart.
The 29-year-old Oscar-winning actress plays the adventurer in the new Tomb Raider reboot. Croft is as famous for her large chest, showcased in skintight tops, as she is for her butt-kicking skills, and her breasts appear super pointy in some versions of the video game.
"My breasts are not as pointy as the first Lara, but I had a clear vision of how I wanted to play her," Vikander joked on BBC's The Graham Norton Show on Friday. "I was a huge fan as a kid and whilst I was too scared to play the games when I was 10, I learnt all her moves."
Vikander told Vogue in comments published earlier this month that she wears a lightly padded bra in the movie, saying, "What little I have I kind of pushed up." 
Angelina Jolie famously played Croft in the two Tomb Raider films released in the early '00s and wore chest prosthetics while filming the first one.
"I'm a 36C. Lara, she's a 36D," she said, according to Us Weekly. "It was like having a padded bra."
Vikander, a former ballet dancer, also talked on The Graham Norton Show about the physical training she did for her role in the new Tomb Raider.
"It took about four months to get in shape and I had never lifted a thing with my arms before—I did ballet—and the trainer told me I was really underdeveloped," she said. "I thought the muscles would stay forever, but after three weeks of no training I lost it all."
The new Tomb Raider is set for release on March 16.