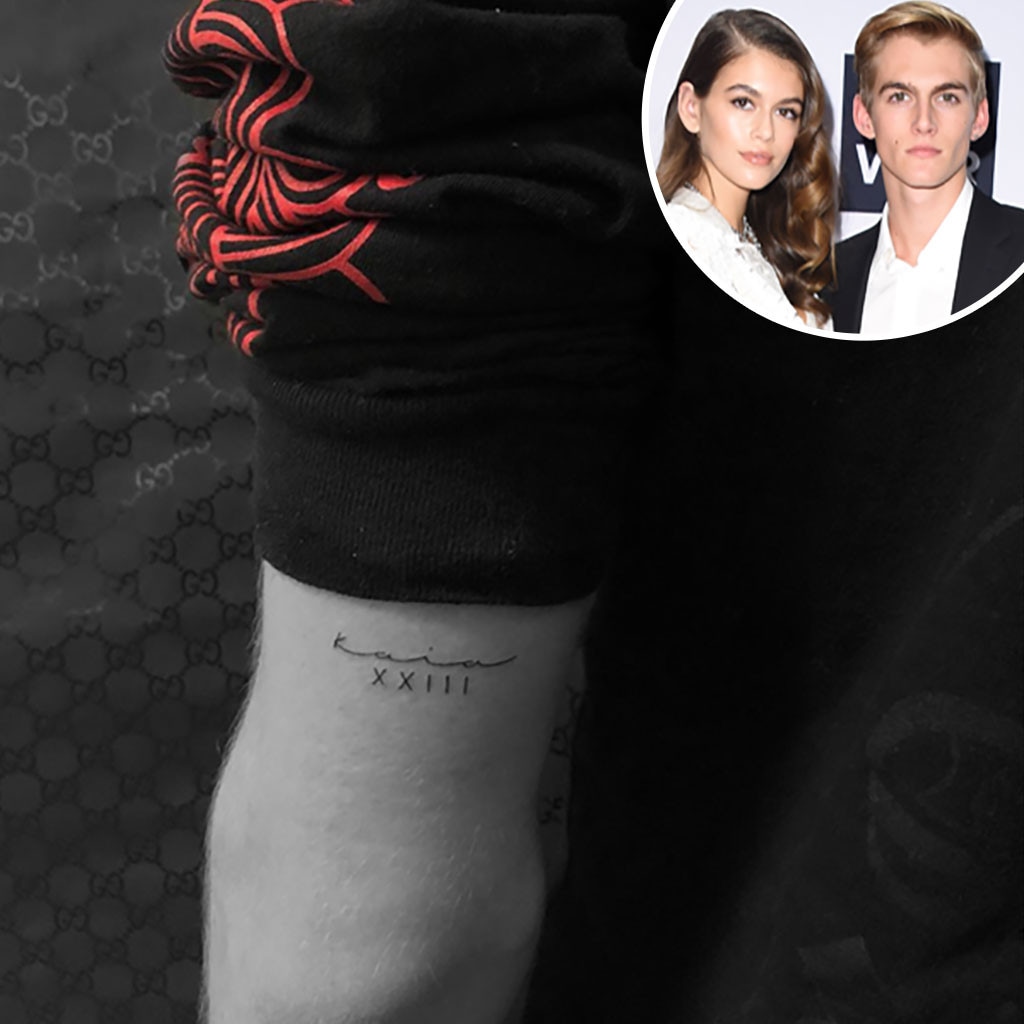 Getty Images, Instagram
Cindy Crawford's son Presley Gerber really loves his sister Kaia Gerber.
So much that he got a tattoo of her name on his left arm. Presley, 18, and Kaia, 16, posted on Instagram on Thursday images of his new ink, which reads, "Kaia XXIII." She and his girlfriend Charlotte D'Alessio accompanied him as he got tattooed.
"@presleygerber best big bro ever," Kaia wrote.
It is unclear what the "XXIII" ("23" in Roman numerals) part of Presley's tattoo means, although fans have offered a couple of theories; some speculate it could refer to their birthdays—he was born on July 2, 1999, while she was born on Sept. 3, 2001. Others point out that Kaia made her couture show debut during the Chanel show at Paris Fashion Week on January 23. Both she and Presley are models like their mom, while their dad, Rande Gerber, had modeled in the past.
Watch:
Kaia Gerber Talks Walking in First Runway Show at NYFW
He and Cindy approve of Presley's tattoo tribute to his sister.
"RG+JG APPROVED!" Randy commented on Presley's photo.
"Cool," Cindy wrote.
Tattoo artist Jonathan "Jon Boy" Valena gave Presley the tattoo at Bang Bang Tattoos in New York City. He posted on his Instagram page a photo of himself with the Gerber siblings and Presley's girlfriend.