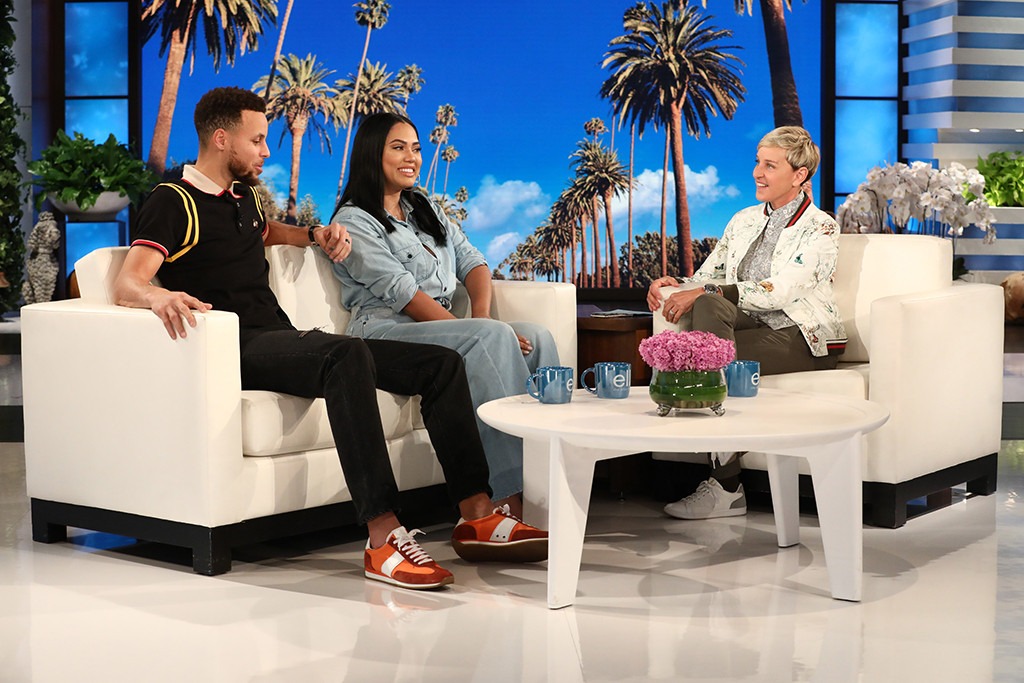 Michael Rozman/Warner Bros.
Stephen Curry and Ayesha Curry are planning on welcoming a third child, and Ellen DeGeneres can't wait to know the sex of the baby.
While appearing on Friday's episode of The Ellen DeGeneres Show, the Golden State Warriors star told the host he didn't know whether his wife is expecting a boy or a girl. He did, however, reveal that the results are in an email on Ayesha's phone! 
DeGeneres immediately decided to bring Ayesha out on stage and started grilling the lifestyle expert about her pregnancy. Ayesha said she's about four-and-a-half months pregnant and admitted she's been feeling "awful." She also said this pregnancy is "very different" from her first two pregnancies with their two daughters.
"So, it's a boy!" DeGeneres said before insisting that Ayesha unlock her phone and reveal the child's sex. However, the mother of two refused.
"It's great leverage," she said. "[Stephen] doesn't want to find out. So if he does anything wrong, I'm going to be like, 'I'm going to open this email right now.'"
However, Ayesha may not be able to resist knowing for long. While Stephen said he'd loved to be surprised, he also admitted that his wife is a planner. DeGeneres said the couple will just have to come up with two names or pick a name that works for a boy or a girl.
"I mean, Ellen or Allen is good," she said. 
Watch the video to see the clip.
The couple announced Ayesha's pregnancy earlier this month. The proud parents already have two little girls: Riley and Ryan. The soon-to-be family of five will soon have enough for their own little basketball team.
To see the full interview, watch The Ellen DeGeneres Show Friday at 3:00 p.m. EST.