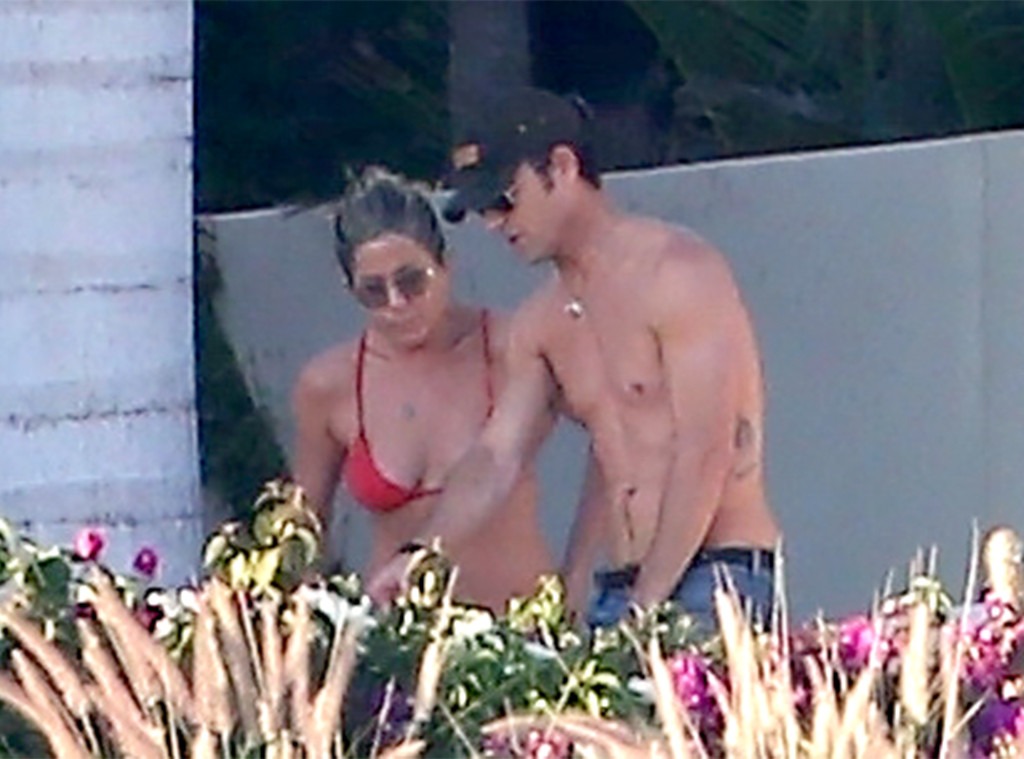 HEM / Premiere / BACKGRID
Perhaps there was more to this vacation than fans first thought.
In honor of the holidays and New Year's Eve just a few short weeks ago, Jennifer Aniston and Justin Theroux traveled to Cabo San Lucas for a tropical vacation.
Whether tanning in the sunshine or relaxing in their swimsuits, the pair appeared to be enjoying just a regular getaway before ringing in 2018.
But as it turns out, that trip would be the last time the pair was photographed together before news broke of their separation.
On Thursday afternoon, the couple released a statement to E! News confirming their split after less than three years of marriage.
"In an effort to reduce any further speculation, we have decided to announce our separation. This decision was mutual and lovingly made at the end of last year. We are two best friends who have decided to part ways as a couple, but look forward to continuing our cherished friendship," the couple said in a joint statement to E! News. "Normally we would do this privately, but given that the gossip industry cannot resist an opportunity to speculate and invent, we wanted to convey the truth directly. Whatever else is printed about us that is not directly from us, is someone else's fictional narrative. Above all, we are determined to maintain the deep respect and love that we have for one another."
The couple got engaged in August of 2012 and  surprised fans when they got married in a top-secret wedding on August 5, 2015. They have no children together.
Looking ahead, Jennifer is working on a new project with Reese Witherspoon for Apple that's all about TV morning shows.
As for Justin, he is gearing up for the release of On the Basis of Sex that helps tell the story of U.S. Supreme Court Justice Ruth Bader Ginsburg.