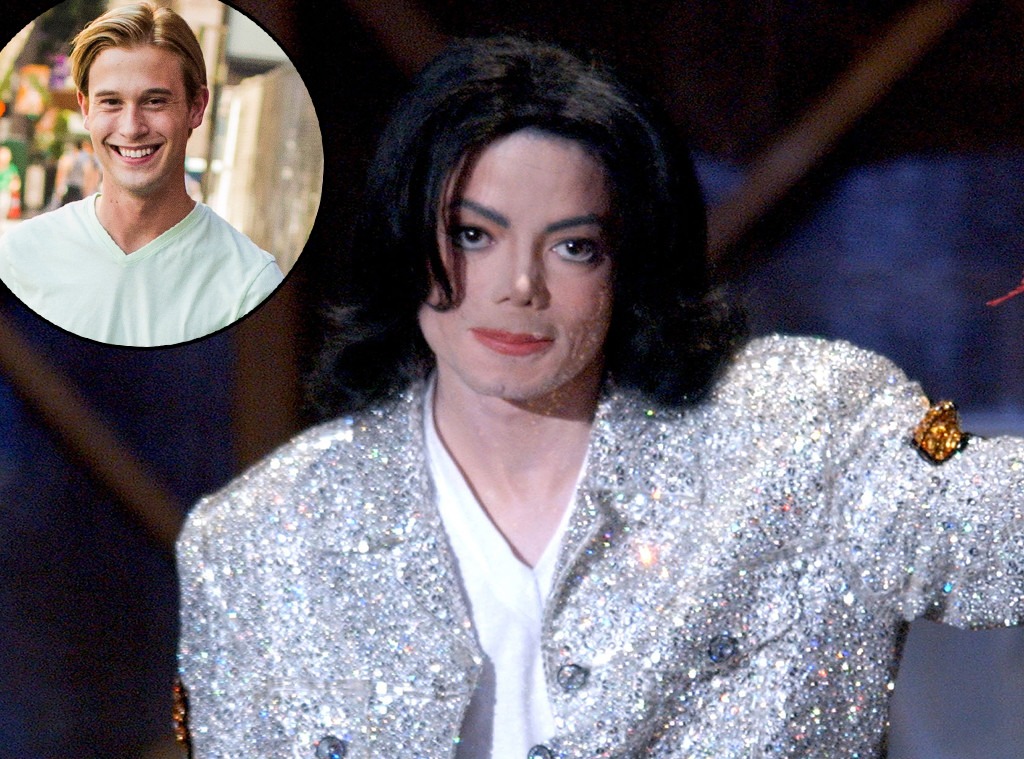 Vince Bucci/Getty Images; NBC
This may be Tyler Henry's most amazing reading yet.
On the upcoming third season of Hollywood Medium With Tyler Henry, the E! star gets the chance to sit down with LaToya Jackson to help answer some questions about the death of her brother Michael Jackson. 
"It's hard to even talk about the subject casually because he did, he came through!" Tyler tells E! News exclusively of the King of Pop, who died back in 2009. "It's still one of the most surprising, bizarre, surreal experiences in my life. What I thought was so interesting when Michael connected to LaToya was that I was kind of expecting Michael Jackson to come through like moonwalking with like a whole audience full of people and a lot of feeling of like celebrity. But when he came through he was quite the opposite. He came through very vulnerable, very private. He came across just like a brother trying to connect with his sister and it really wasn't that different than if I were connecting any random person to their brother. And it was just really special because it showed universally these connections are all something we can relate to. And even if we're a celebrity in life, they still connect on a personal level on the other side."
As for what went down during their time together, Tyler teased, "He conveyed various messages and I think LaToya was still very curious about the nature of what exactly happened to Michael in his final moments. There were some questions about the timeline as far as who was around at the time. And so Michael basically came through, to the best of my ability I conveyed the timeline of what I saw to be true as far as painting that picture. And it just helped I think provide some validation for them because there were some questions about were certain people in the room at the time or if they're weren't. Things like that I think can really help people put things to rest. But especially when it's such a public figure, I think everyone who watches this episode will find a deeper sense of closure around Michael's passing as well."
"It was really emotional and I'm so thankful that LaToya did it," Tyler added. "I was really honored."
Can't wait to hear MJ's message!