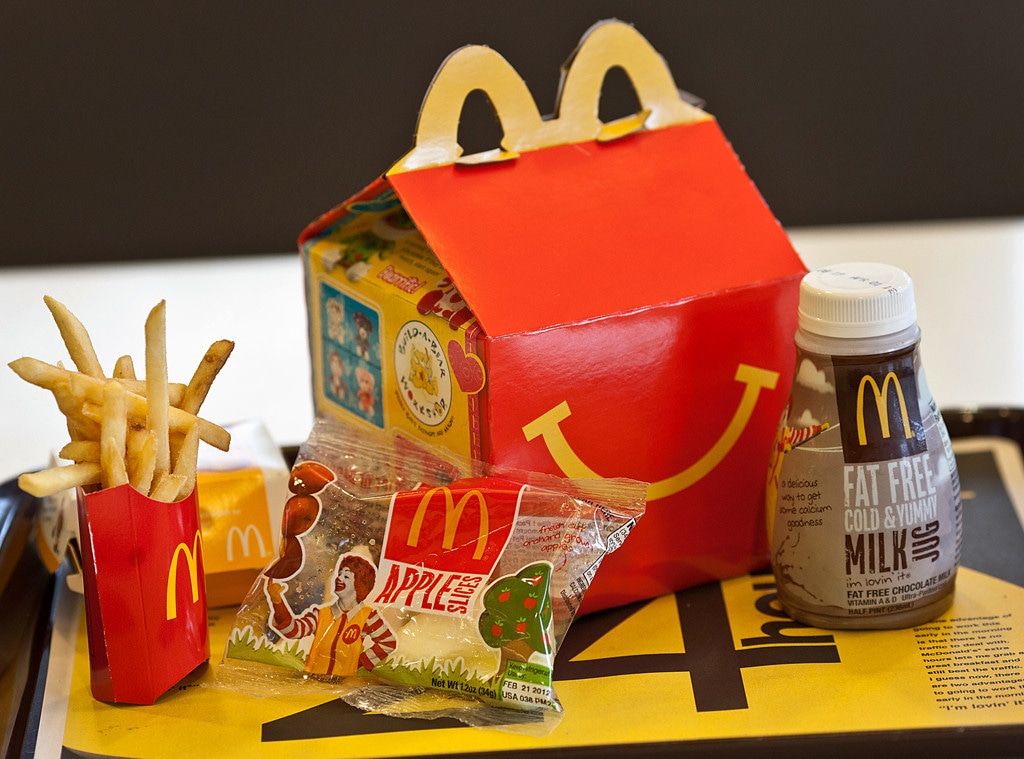 Emile Wamsteker/Bloomberg via Getty Images
Don't be fooled by its name! The Happy Meal doesn't always make everyone happy. 
Over the years, the McDonald's menu has been the subject of controversy among health advocates, especially surrounding its options for kids. Four years ago, the company stopped offering soda on the kids menu, keeping the choices to milk, water, and juice. Now, one of these three beverages is getting the boot. 
In yet another effort to offer healthier choices for its diners, McDonald's is removing cheeseburgers and chocolate milk from its kids menu by June 2018. The fast food chain's healthy initiative is a continuation of their work with the Alliance for a Healthier Generation, an organization committed to children's health and ending childhood obesity.
Another change that will affect the young Mickey D's lovers is the decision to "replace the small French fries with kids-sized fries in the 6-piece Chicken McNuggets meal, which decreases the calories and sodium in the fries serving by half."
Slimming the kids menu down is just part of the company's promise to create a healthier, and overall happier, environment for its customers. In the McDonald's official press release, Steve Easterbrook, president and CEO, wrote, "We recognize the opportunity that we have to support families as one of the most visited restaurants in the world, and remain committed to elevating our food...Given our scale and reach, we hope these actions will bring more choices to consumers and uniquely benefit millions of families, which are important steps as we build a better McDonald's."
McDonald's is showing its commitment to its customers—so are you lovin' it? Sound off in the comments!