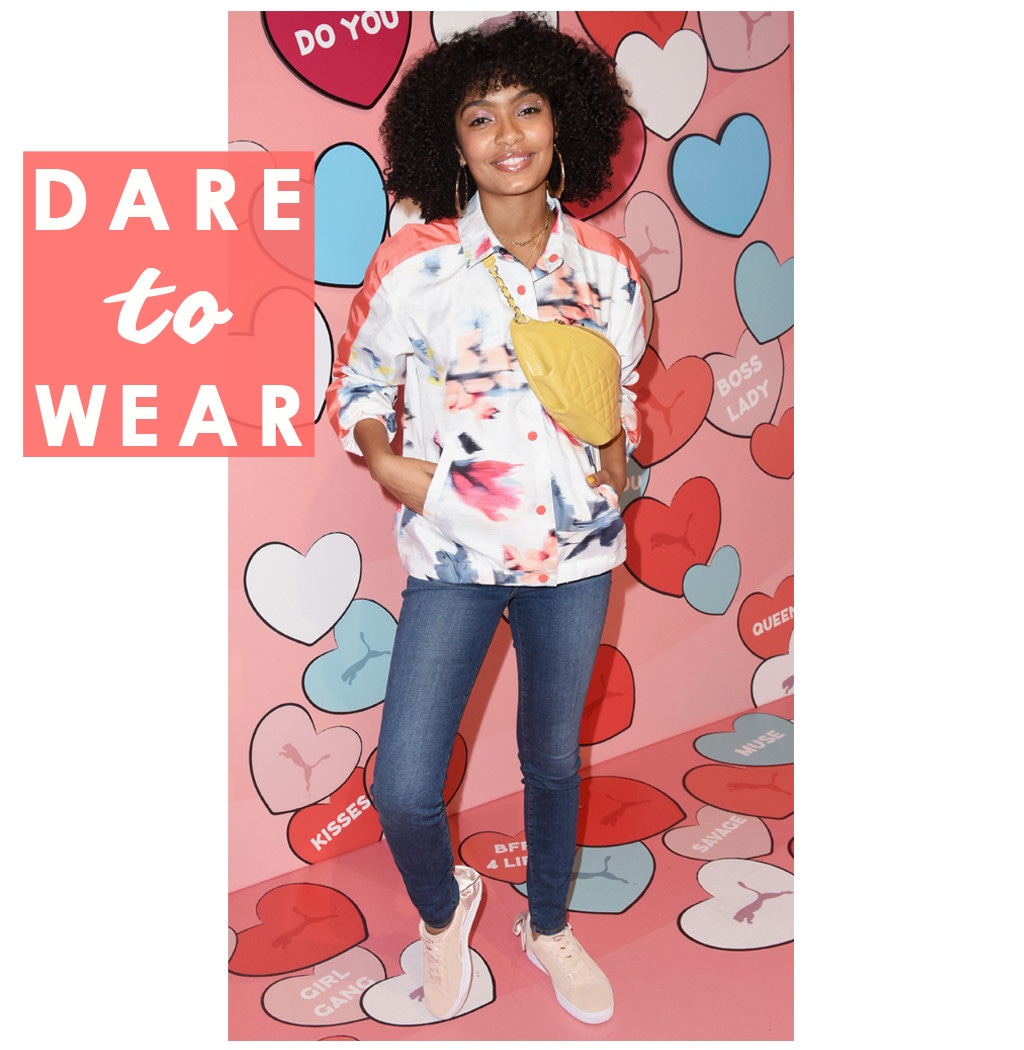 Vivien Killilea/Getty Images for PUMA
Just in: The fanny pack, also known as a belt bag, has made a comeback.
In skinny jeans, a Puma graphic print windbreaker and suede bow sneakers, Yara Shahidi placed a bright yellow fanny pack across her chest, rather than around her waist. As bold and bright as the star's passion for both acting and activism, she reasserted the appeal of a bag that was once associated with older generations, but gave it a millennial twist.
In honor of Galentine's Day, the grown-ish star wore her trendsetting ensemble to Puma's #DoYou event, a celebration of women's empowerment and female friendships. Young women gathered on couches arranged in a semi-circle around the actress and award-winning journalist Elaine Welteroth, as they spoke about political action, self-confidence and finding your personal inspiration. It was informative and empowering, but even if you watched it on mute, you could pick up of the star's confidence and fearless perspective from what she was wearing.
"I had the great fortune of not having to turn on the TV, but opening my eyes and seeing those people who inspire me," she told the audience. "So that really did set the precedent of really not knowing that there were any boundaries...To think of yourself as inevitably successful is to be the anomaly." 
Wearing a bright purse across your chest might make you an anomaly at first, but according to this star and the impact of her outfit, it will certainly be worth it.
Shop the look below! 
Watch:
"Black-ish" Star Yara Shahidi Is "So Ready" for College