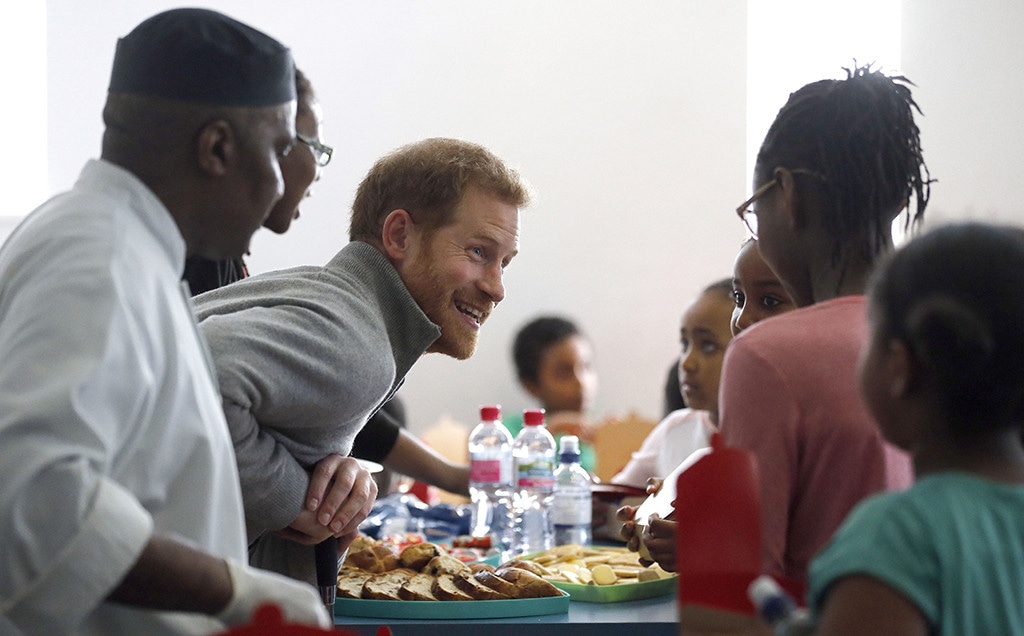 FRANK AUGSTEIN/AFP/Getty Images
We're willing to bet these photos of Prince Harry will bring a big smile to your face. 
While he's not a dad yet, the 33-year-old royal and groom-to-be spent his afternoon with youngsters at the Roundwood Youth Center on Thursday in honor of the Fit and Fed Campaign run by the StreetGames Training Academy. The campaign was created to prevent holiday hunger, isolation, and inactivity by providing free activities and lunch to kids during school holidays. 
Not one to shy away from an activity, the devoted royal enthusiastically played handball with the kids before heading into the kitchen, where he served the youngsters lunch. 
Later, he headed back outside to play games with the little ones. Of course, pictures are worth many more words, so here are some adorable shots of the royal at work. Try not to cheese too hard!
This is not the first time the royal channeled his inner kid for the Fit and Fed Campaign. Back in July 2017, he played football with youngsters outside during an activity session for the program in London. 
All together now: Aw!