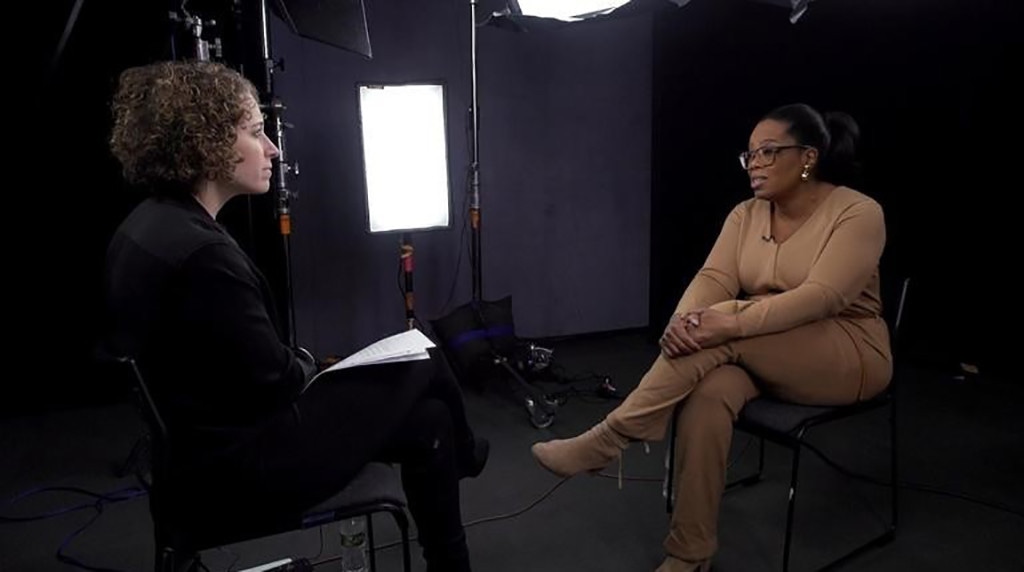 CBS News
Oprah Winfrey wants to make one thing perfectly clear: She is not running for president.
CBS This Morning aired a teaser from Winfrey's 60 Minutes Overtime interview on Thursday in which the talk show queen discussed her decision not to run. 
Rumors of a presidential bid first started spreading in January after Winfrey won the Cecil B. DeMille Award at the 2018 Golden Globes. Upon accepting the honor, Winfrey made a powerful speech about sexual harassment. The speech generated three standing ovations and left many wondering if she would soon launch a campaign.
"Are you kidding me? I was just trying to give a good speech," Winfrey told 60 Minutes Overtime correspondent Ann Silvo in the clip. "I was looking for a way to express what was going on in this moment in terms of gender and class and race."
Winfrey told Silvo she was actually "worried" she would be cut off because she had been told to shorten her speech by three minutes. And while she wasn't concerned about running for office, several financiers were interested in her potential candidacy.
"I had a lot of wealthy men calling, telling me they would run my campaign and raise $1 billion for me," she said. "I think that when you have that many people whose opinions you value coming at you, it's worthy of thinking about."
Still, Winfrey is convinced she won't be calling the White House home anytime soon.
"I've never looked outside for other people to tell me when I should be making a move. And wouldn't I know?" she said. "If God actually wanted me to run, wouldn't God kind of tell me? And I haven't heard that." 
Even if she doesn't serve as commander-in-chief, Winfrey does feel a responsibility to be a voice for the people. 
"I do feel that I have a responsibility as a person who has a big voice in this country to use it to promote justice, and kindness and goodwill in the world," she said, "but it never has felt to me that it was supposed to be political and it still does not feel that to me."
She also said she feels "humbled" that people believe she can lead the country, but insisted the role is "not in my spirit."
This isn't the first time Winfrey has confirmed she's not running for president. In an interview with InStyle, Winfrey told the magazine she doesn't "have the DNA for it." However, Winfrey isn't staying away from politics completely. In September, CBS broadcasted a roundtable discussion in which Winfrey talked politics with 14 Michigan voters, half of whom voted for President Donald Trump and half of whom did not. She's having a follow-up conversation with these same people for a special that will air this Sunday.
Having these conversations is where Winfrey feels like she can make a difference.
"That is my great job in the world is that I'm a listener—I'm a really good listener," she said, "and I'm a connector of ideas and I want people to see themselves in other people's stories. That's how I see myself."
To see the full interview, watch 60 Minutes on Sunday.