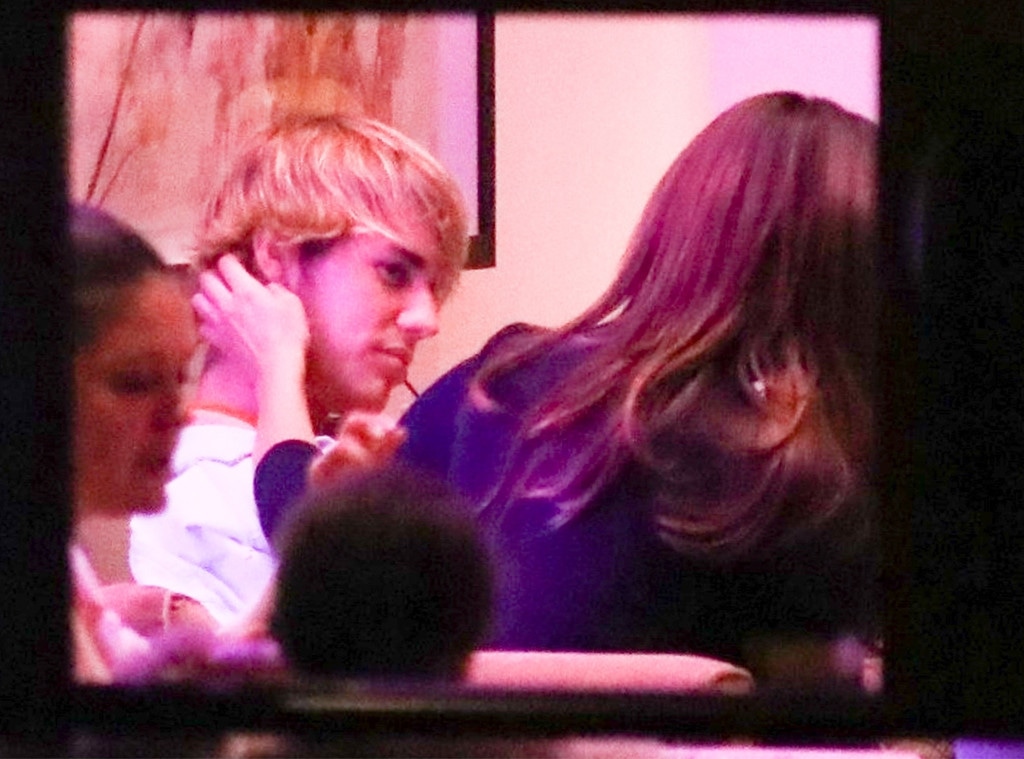 BACKGRID
Justin Bieber and Selena Gomez weren't afraid to pack on the P.D.A. this Valentine's Day.
While enjoying a romantic date night at the Montage Beverly Hills hotel on Wednesday, the 25-year-old singer tenderly stroked her sweetheart's face. Bieber, 23, also couldn't help but stare lovingly at his date. At one point, he leaned over to give her a kiss.
It was certainly a night of romance for Jelena. The couple enjoyed a sweet dinner for two at the hotel's restaurant after attending a church service.
"They were seated inside on a couch, just the two of them. They were both very happy and in a great mood," a source told E! News. "Selena was very flirty and confident. She had her arms wrapped around Justin's neck and was kissing him and didn't seem to care who was watching. She was caressing his face and ran her hands through his hair. They were talking very closely and laughing as they ordered a few appetizers. They sat side by side and just talked and had a great time."
Gomez wore a black turtleneck dress, a blazer and black flats for their date night while Bieber wore tan pants, a jean jacket and sneakers. He also kept it festive by wearing a red shirt and red socks.
According to the insider, the two walked out of the restaurant together but left in separate cars.
The two have had an on-again-off-again relationship for years, but it looks like the two are going strong.
"Everything is so different this time around," a source previously told E! News.
What can we say? The heart wants what it wants.