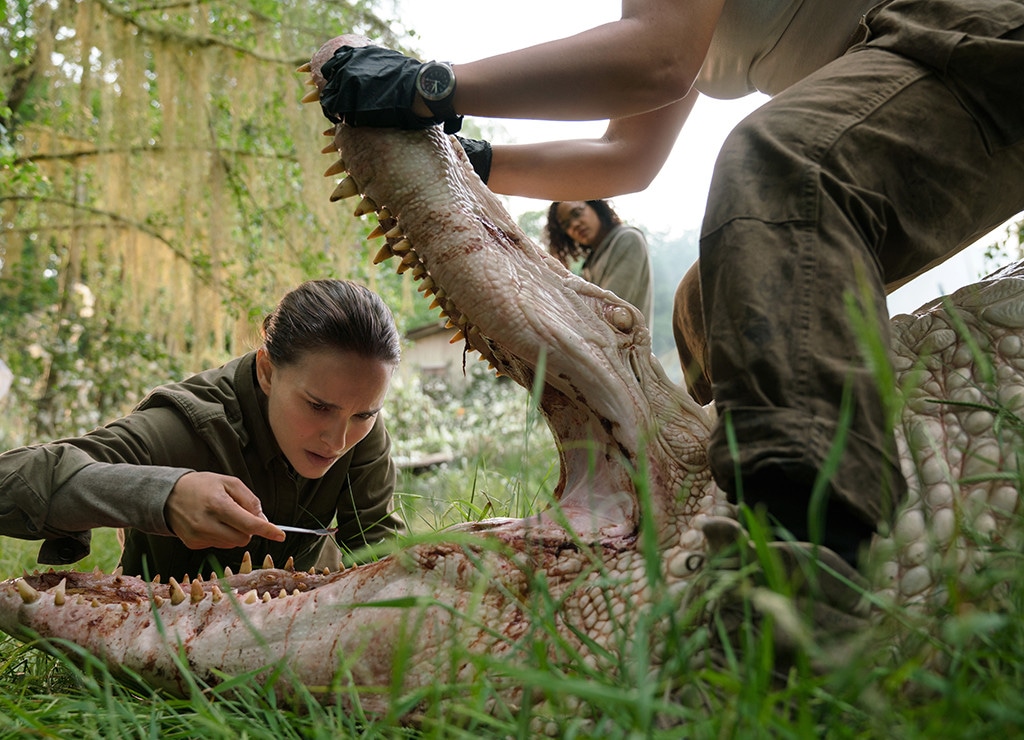 Peter Mountain/Paramount Pictures
Ahead of its Feb. 23 release, Alex Garland has been accused of whitewashing Annihilation.
Written for the screen and directed by Garland, based on the best-selling Southern Reach trilogy by Jeff VanderMeer, Annihilation stars Natalie Portman as a biologist who enters a mysterious environmental disaster zone to save her husband (Oscar Isaac); Jennifer Jason Leigh, Tuva Novotny, Gina Rodriguez, Tessa Thompson and Benedict Wong round out the cast. In the books, Portman's character is of Asian descent, while Leigh's character is half-Native American. Two advocacy groups—Media Action Network for Asian Americans and American Indians in Film and Television—called out Garland, Paramount Pictures and Skydance this week.
In a statement to Deadline, Garland acknowledged their criticism of the otherwise diverse cast. "This is an awkward problem for me, because I think whitewashing is a serious and real issue, and I fully support the groups drawing attention to it. But the characters in the novel I read and adapted were not given names or ethnicities. I cast the film reacting only to the actors I met in the casting process, or actors I had worked with before. There was no studio pressure to cast white. The casting choices were entirely mine. As a middle-aged white man, I can believe I might at times be guilty of unconscious racism, in the way that potentially we all are," the director said. "But there was nothing cynical or conspiratorial about the way I cast this movie."
Peter Mountain/Paramount Pictures
Portman hadn't heard about the whitewashing controversy until this week. "I'm hearing that for the first time. That does sound problematic, but I'm hearing it here first," the actress told Yahoo! Entertainment. "We need more representation of Asians on film, of Hispanics on film, of blacks on film, women—and particularly women of color—Native Americans...I mean, we just don't have enough representation. And also these categories like 'white' and 'nonwhite'—they're imagined classifications but have real-life consequences. I hope that begins to change, because I think everyone is becoming more conscious of it, which hopefully will make change."
Leigh, meanwhile, sympathized with Garland. "It's not in the first novel at all, which I think is the book that Alex read and that he based it on. I think had he known about those things, it might be a different cast," she told Variety. "But we're lucky to have a movie with all women."
Thompson echoed Leigh's last comment, saying the "most remarkable thing" about making Annihilation was working with a predominantly female cast. "When you're one of two women on set or the only woman on set, sometimes what happens is that you're other-ized," she explained. "No one means you harm; it's just the way that it is. In this case there was no other."