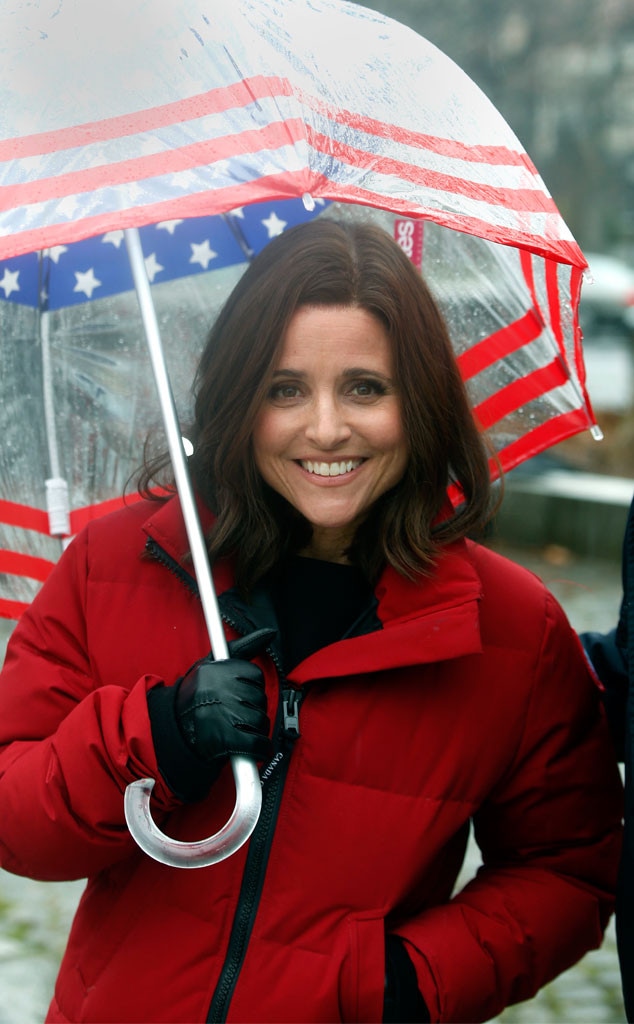 Steve Sands/GC Images
There's nothing more empowering than a good "F--k you!"
After announcing her battle with breast cancer last September, Julia Louis-Dreyfus appears to be in good spirits this Valentine's Day. The award-winning actress posted a glamorous photo of herself on Instagram earlier today that immediately caught the attention of her many followers.
"Hoorah! Great doctors, great results, feeling happy and ready to rock after surgery. Hey cancer, 'Fuck you!' Here's my first post-op photo," the 57-year-old captioned the pic.
Julia has maintained a positive (and often times, humorous) outlook over her diagnosis in recent months. Back in October, she posted a photo on Instagram following her second round of chemo while wearing a hoodie and drawn-on-mustache, quoting non-other than singer Katy Perry.
"Chemo #2: finito. We are NOT f--king around here. 'I've got the eye of the tiger. The Fighter dancing through the fire cuz I am a champion and you're going to hear me ROAR.' Thanks to @mrtonyhale & @timothycsimons & @katyperry for their hilarious and loving inspiration," she wrote.
And through it all, the former Seinfeld star's husband of 30 years, Brad Hall, has been right by her side, even calling him her "hero" back in December. But by the looks of this strong and inspiring photo, it's safe to say that Julia is the hero here.
Just a few weeks back, it was revealed that Julia's HBO hit Veep would resume filming in August of this year—after taking a brief hiatus while she underwent cancer treatment—and the final season would officially air in 2019.
Happy Valentine's Day to you, Julia, and we're excited to see you back on TV soon!