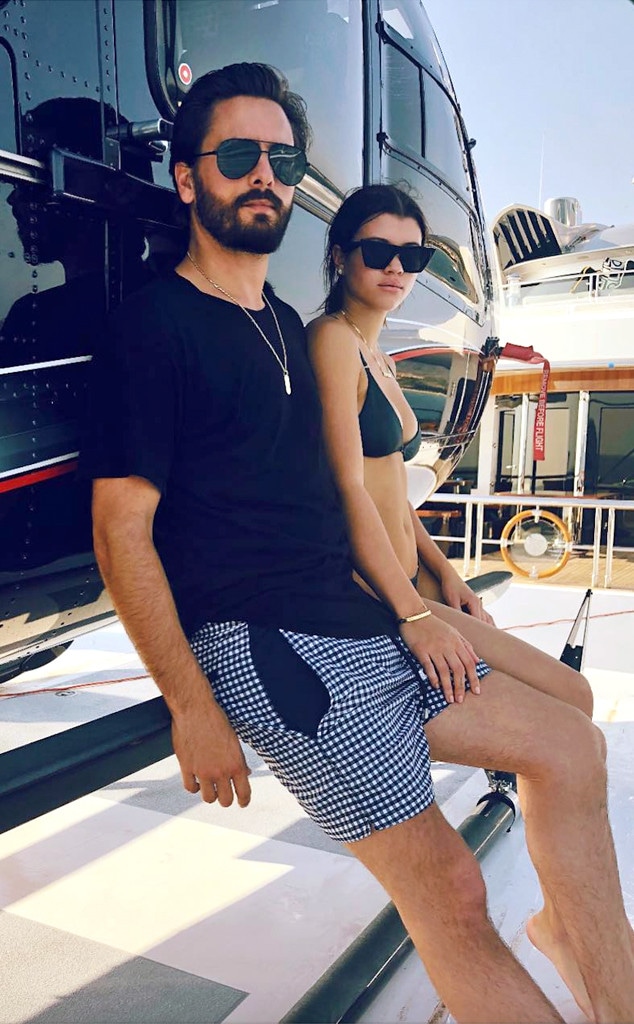 Scott Disick/Instagram
Love is in the air for Scott Disick and Sofia Richie...
With today marking their very first Valentine's Day as a couple, Sofia, 19, celebrated the momentous occasion by sharing a sweet photo with her 34-year-old beau on Instagram. 
She captioned the black-and-white throwback pic, "Happy Valentines babe." 
In the shot, which was taken last October during the pair's PDA-filled vacation to Venice, Italy, the duo look head-over-heels while cuddling in sunglasses. Later in the day, she showed off a bouquet of roses on Snapchat from the reality star.
And while they have recently taken their love public via social media, this is a relatively new occurrence for the couple. During Sunday night's episode of Keeping up with the Kardashians, Scott revealed that he was keeping his relationship with Sofia a secret out of respect for his ex, Kourtney Kardashian.
Watch:
Scott Disick Admits to Dating 19-Year-Old Sofia Richie
"Kris really is like my mom to me, so I don't ever feel like she's putting me on the spot," he revealed after being pressed for details regarding his relationship. "But I don't really feel comfortable talking to her about my personal or dating life."
He continued, "Truthfully, as much as I'd like to be honest with her and tell her how I'm how I'm really feeling, I also do want to respect Kourtney and her feelings. Maybe down the line. But right now, my biggest thing is just being respectful of everybody."
Well now that the cat's out of the bag, it seems fitting the model would give her man a shout-out on the love-themed holiday. Good vibes all around!