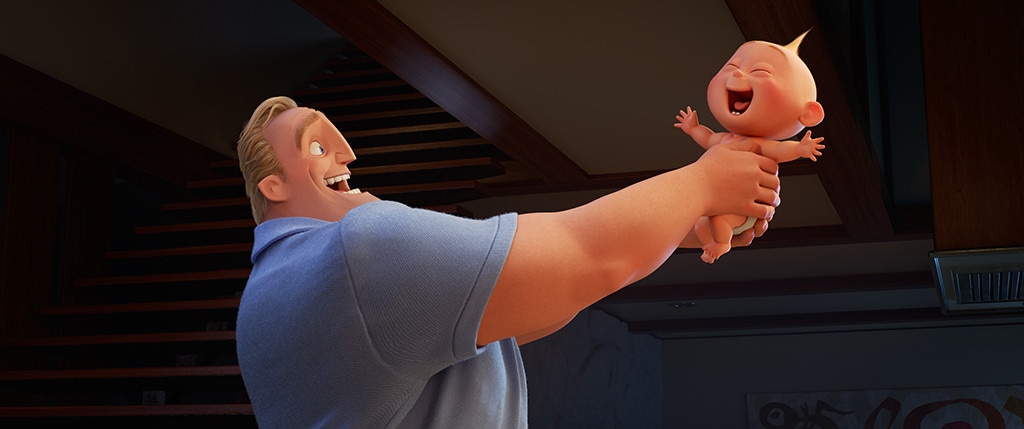 Disney-Pixar
With only four months left until Incredibles 2 hits theaters, Disney-Pixar has released the trailer for the highly-anticipated movie.
Fans were given a sneak peek at the sequel to 2004 animated film during the 2018 Winter Olympics on Wednesday. Incredibles 2 is scheduled to hit theaters in June 2018, one year earlier than originally planned. Last October, Disney announced that the Incredibles 2 release date had been moved up from June 2019 to June 15, 2018.
"Bob Parr (Mr. Incredible) is left to care for Jack-Jack while Helen (Elastigirl) is out saving the world," a synopsis for the animated film reads on IMDB.
Samuel L. Jackson has returned to voice Lucius Best/Frozone, Holly Hunter is back to voice Helen Parr/Elastigirl and Craig T. Nelson has returned to voice Mr. Incredible once again. Director Brad Bird also returned for the sequel and Sophia Bush recently announced she will be voicing the character of Voyd in the movie.
Back in November 2017, Disney-Pixar dropped the first teaser trailer for the film, which showed baby Jack-Jack demonstrating his new superpowers; moving through walls and also shooting green lasers out of his eyes.
Take a look at the trailer above! Then tell us, are you excited for the sequel to hit theaters this June?
Sound off in the comments!