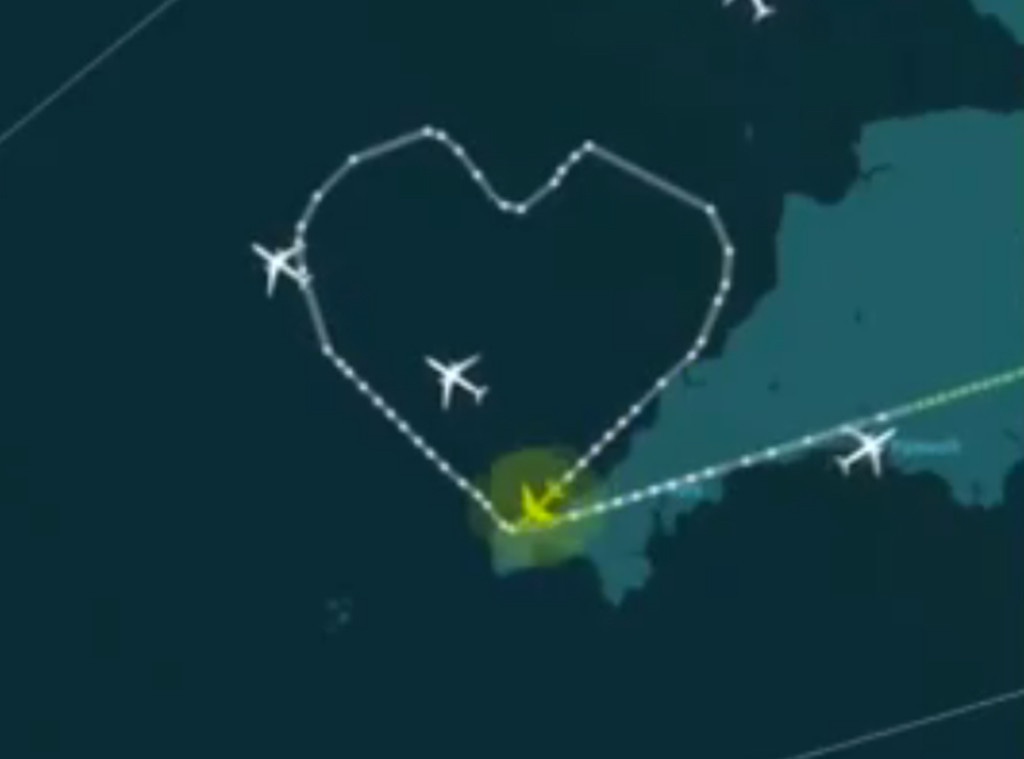 flightradar24.com
Love is literally in the air.
Virgin Atlantic took to the sky to give the world a giant gift for this Valentine's Day. What was supposed to be a normal Airbus training flight turned out to be the world's biggest heart drawing. Virgin Atlantic sent a jet out from London Gatwick as a training flight exercise when they altered the normal flight path to a giant heart. 
A Virgin spokesperson addressed the heart-shaped path and said that the plane was going to be traveling over Cornwall anyway so it didn't take much change to make the aerial heart. 
The trail could be seen by anyone on public air traffic data streams. Virgin Atlantic's Twitter account posted that you could even track the heart's trail via flight radar as it was drawn live. 
A friendly reminder in the sky to share your love this Valentine's Day! 
See how Hollywood is celebrating their loved ones right here.