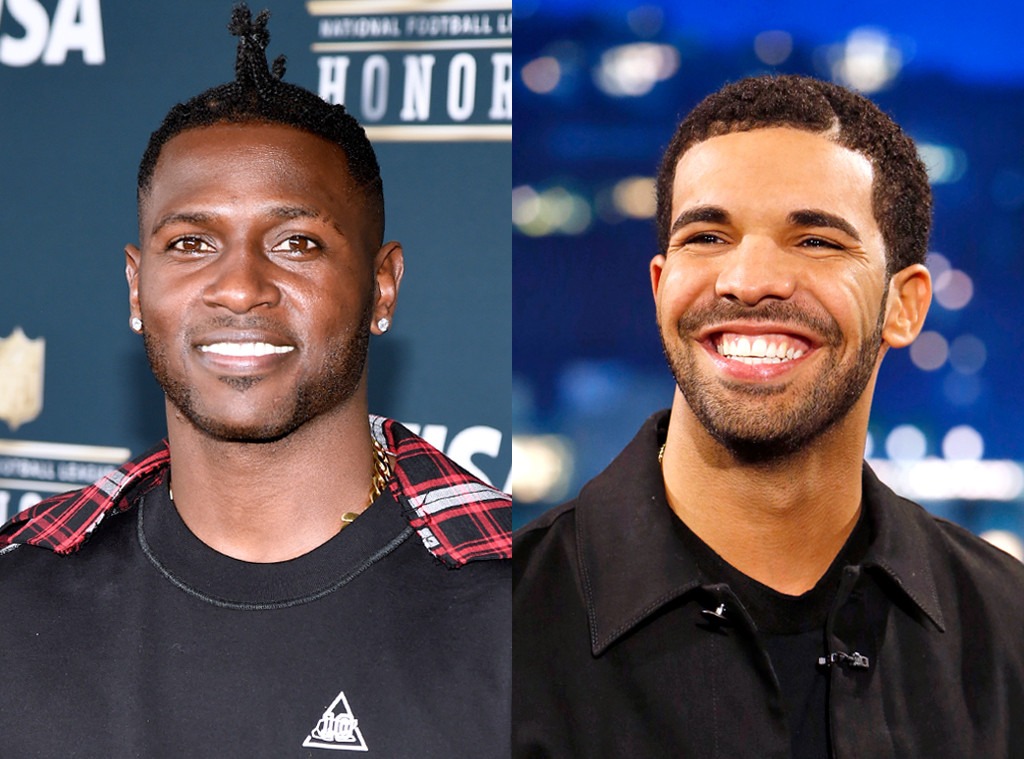 ABC/Randy Holmes via Getty Images, Kevin Mazur/WireImage
Drake is the cupid that keeps on giving this Valentine's Day!
The rapper has been busy donating hefty amounts of money to various people and families in Miami, and it only continued today as the Miami Herald documented the $10,000 shopping spree he gifted one special maid from the Florida city.
Odalie Paret is a Haitian mother-of-five who commutes four hours on two buses daily to get to her job at the Fontainebleau Miami Beach where she cleans 14 rooms throughout her shift in order to support her family.
When Drake read her story in the Miami Herald, he teamed up with Pittsburgh Steelers player and Miami native Antonio Brown to give her a day of pampering, shopping and eating that she so deserved.
Paret enjoyed a massage at the hotel's spa, Lapis, which was followed by a fancy dinner at Miami's StripSteak steakhouse. After dinner, Paret was picked up by a car and driven to Saks Fifth Avenue where Drake and Brown were waiting to meet her.
The store closed and was open to a shopping spree just for her and two other Miami women.
Paret admitted that when she was told she had 45 minutes and no dollar limit at the department store, she stood "frozen" and could barely believe it.
Ultimately, she ended up walking out with a $2,000 Valentino purse, four perfumes, a $6,000 18-karat gold necklace with diamonds and an $800 pair of flats, which she picked out to wear for church.
"I have to go to church… [I'm not getting] $600 shoes without a strap in the back and flowers," Paret told the Miami Herald.
Overall, Paret added, "I thank [Drake] so much."
Meanwhile, this is just the latest of Drake's giving spree.
Last week, he gave Miami Senior High School a $25,000 donation and OVO-designed uniforms. After that, he gifted University of Miami student Destiny James with a $50,000 check towards her tuition, and the next day he spent more than $50,000 buying groceries for a whole supermarket full of patrons.
He took to Instagram to express how grateful he is to be able to give to those in need.
"Last 3 days were the best I have had in a very long time," he wrote. "There's nothing like seeing people experience a joyful moment when you can tell they need it the most."