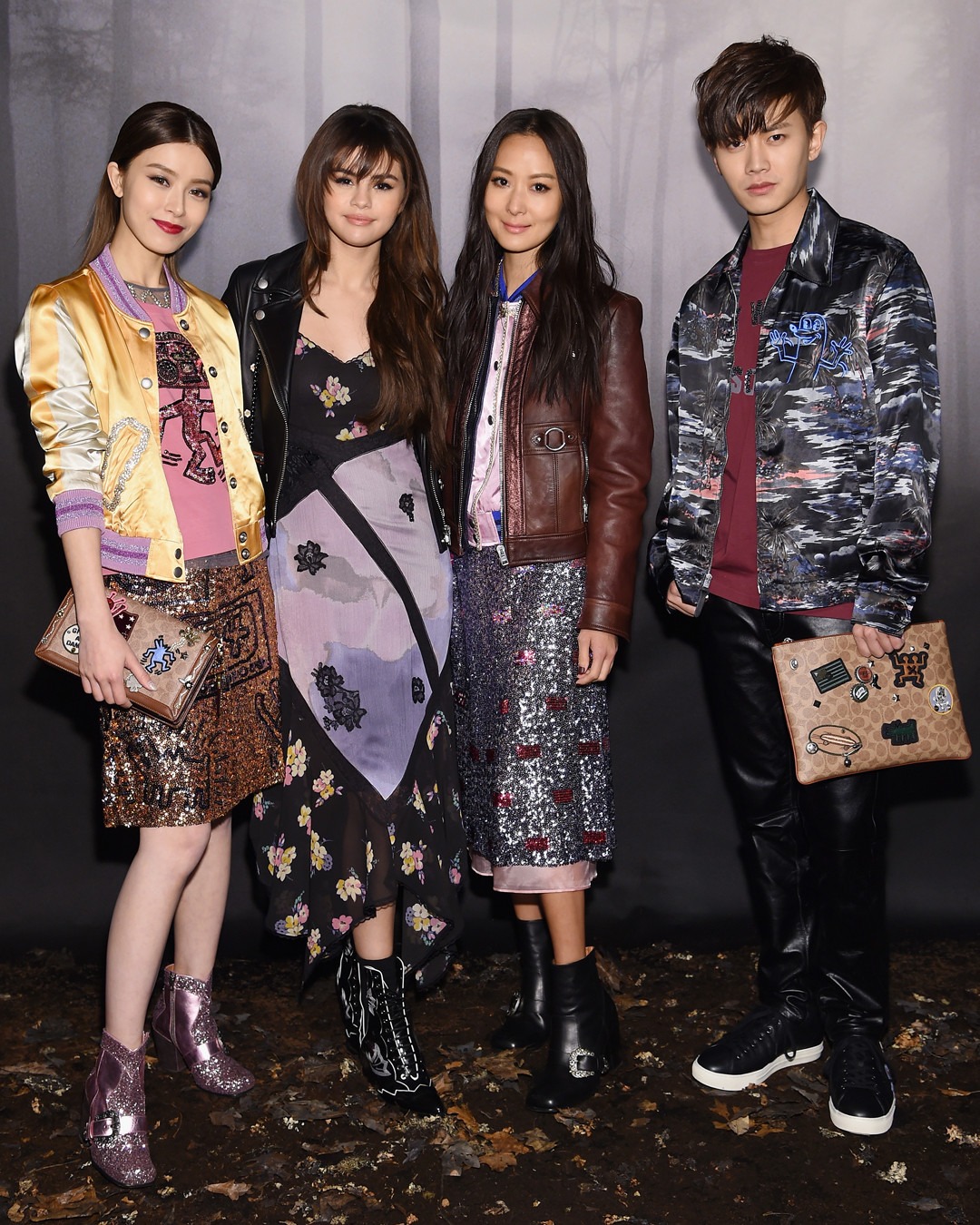 Dimitrios Kambouris/Getty Images for Coach
Selena Gomez is nothing but full of surprises.
Just when we're getting used to the "nirvana blonde," she brings back the brunette hair and bangs. Just when we got her '70s-inspired vintage style down, she starts to channel an edgy, dark romance. Just when we're wondering where she is on social media, she candidly teases out a new project. 
"Just know that the lack of absence of social media is not a lack of my love. I'm working on a bunch of stuff, and I will love on you guys so soon I promise," she said on Instagram Stories Wednesday. "Also, last thing. I might get in some trouble for saying this, but I'm doing some really, really cool stuff with Coach that, uh, that's coming! See, this is why I can't be on social media. I just say everything," she said in another post before walking through the dark forest that was the Coach fall-winter 2018 runway show at New York Fashion Week.
The singer, who just came back from a vacation with Justin Bieber after a two-week treatment program for anxiety and depression, signed a reported $10 million deal with Coach back in December 2016. Ever since, the brand has seen a boost in engagement and 50 percent increase in followers, according to Billboard. Of course, the direction of Coach has dramatically changed as well. Under the leadership of creative director Stuart Vevers, what once used to be the stuff of middle school prep (you remember those monogrammed hobo bags boasting double Cs), now is layered, textured and aspirational—much like Selena. 
It was a pairing made in fashion heaven: As Selena's style has developed, so has the brand's. As the brand finds an edgier, stronger aesthetic, so does the "Bad Liar" singer. To bring this back full circle, to guess what Selena and Coach have in store for us "soon," we'll need to take a look back at the relationship so far and how it's progressed, from sweet varsity jackets to structured handbags to very vintage frocks...to what? Judging by Vevers' latest collection, we're thinking something eerily goth. 
Scoll through—what do you think?
Which look was your favorite?