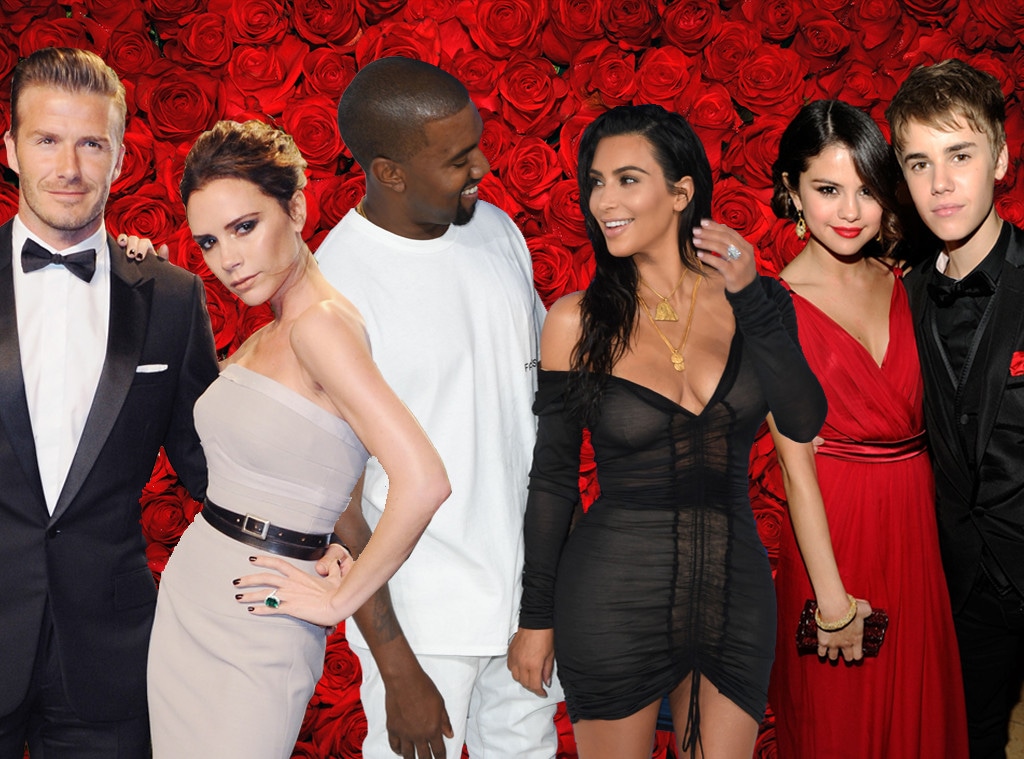 Getty Images/iStock
Happy Valentine's Day! 
It's the most romantic day of the year, and celebrities spare no expense when it comes to showering their sweethearts with love and gifts. We're not talking about traditional teddy bears or boxes of chocolates, either. Who could forget when Justin Bieber rented out the Staples Center for a romantic movie date with Selena Gomez, or when Katy Perry bought her now-ex Russell Brand a trip to space? 
Need a little help taking your Valentine's Day gift to the next level? Don't worry! We have you covered. Check out this list of stars' most over-the-top romantic gifts.
1. Extravagant bouquets
Roses are red, violets are blue, and it looks like Kim Kardashian loves getting flowers, too.
Before they were husband and wife, Kanye West gifted Kim a thousand roses for Valentine's Day. However, the rapper didn't stop sending flowers once they tied the knot. He gave Kim a wall full of flowers for Mother's Day in 2014, as well as a "couple thousand" roses for Mother's Day in 2015.
AP Photo/Las Cruces Sun-News, Shari Vialpando; Kevin Mazur/Wireimage
2. Unworldly trips
It looks like Katy Perry took the expression "love you to the moon and back" pretty literally. Before the singer tied the knot with now-ex Russell Brand, she bought him a trip to outer space via Richard Branson's Virgin Galactic space venture—a birthday present that reportedly cost her about $200,000.
Pascal Le Segretain/Getty Images
3. Fine wine
There's nothing like raising a glass to the one you love. David Beckham certainly did that when he reportedly bought his wife Victoria Beckham a vineyard in 2008.
4. Gifts rooted in meaning
Every couple gets into arguments, and sometimes you just need to extend an olive branch—or a whole olive tree. According to MSN, Angelina Jolie paid about $18,500 to give her now-ex Brad Pitt an olive tree in 2008.
5. Front-row seats
Even at a young age, the Biebs had a romantic side. Back in 2011, TMZ reported that the singer rented out the Staples Center in Los Angeles for a private screening of Titanic with Gomez.
6. New wheels
In 2011, Nick Cannon surprised his then-wife Mariah Carey with a new Rolls Royce for Christmas. The singer tweeted that the license plate read "mommyMC."
7.Sky-high views
Back in 2016, Kylie Jenner celebrated Valentine's Day by taking a scenic helicopter ride over New York with her now-ex boyfriend Tyga.
Actually, a lot of these celebrity couples have since broken up. Maybe a sweet card is still the best way to go.