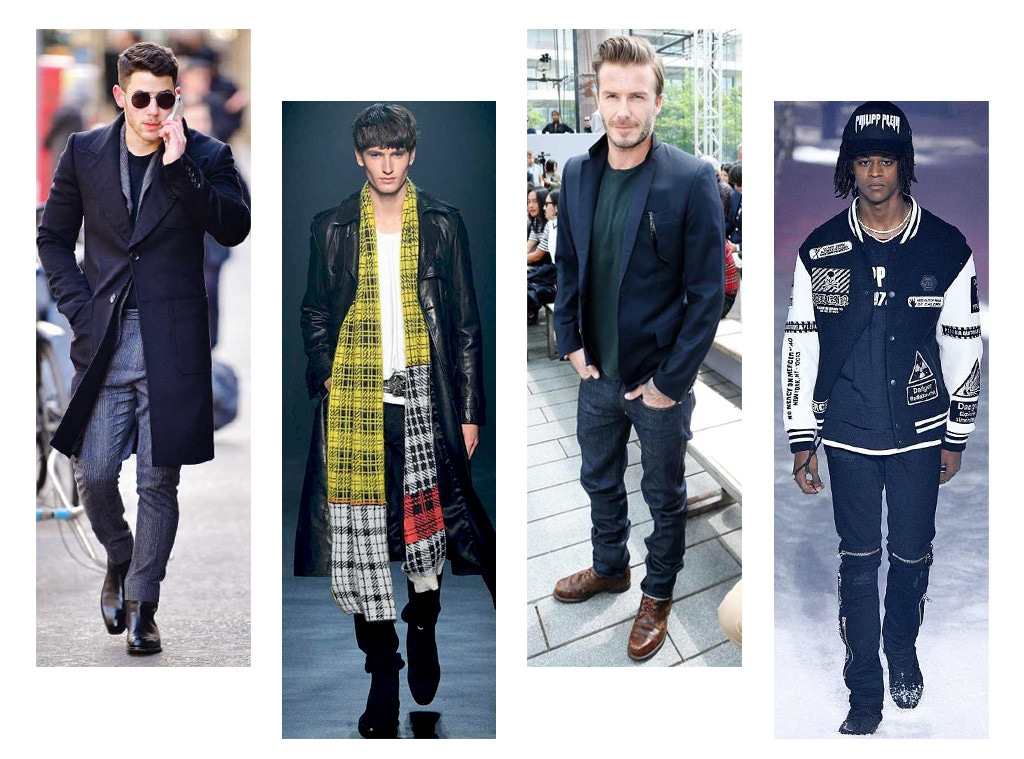 Getty Images
Sometimes, you just need to mix things up.
We all have our wardrobe uniforms: Kendall Jenner has her tinted tights, David Beckham has his tailored suits and Zayn Malik, well, everything apparently looks good with his tattoos.
In honor of New York Fashion Week—and the creative-albeit-sometimes-crazy looks—that come with it, we tasked Spencer Pratt to shake up a handful of tried-and-true male celebrity uniforms…because not only does The Hills star know a thing or two about attracting attention but he's got disruptive style, too.
We presented the reality star with six well-dressed male celebrities with signature styles. In turn, Spencer provided his tips and takeaways on how to easily reinvent a look.
There's nothing wrong with sticking to what works, but should you want to think outside your style box, keep scrolling. 
Stay tuned all week for more updates, celebrity looks and how-tos from NYFW!