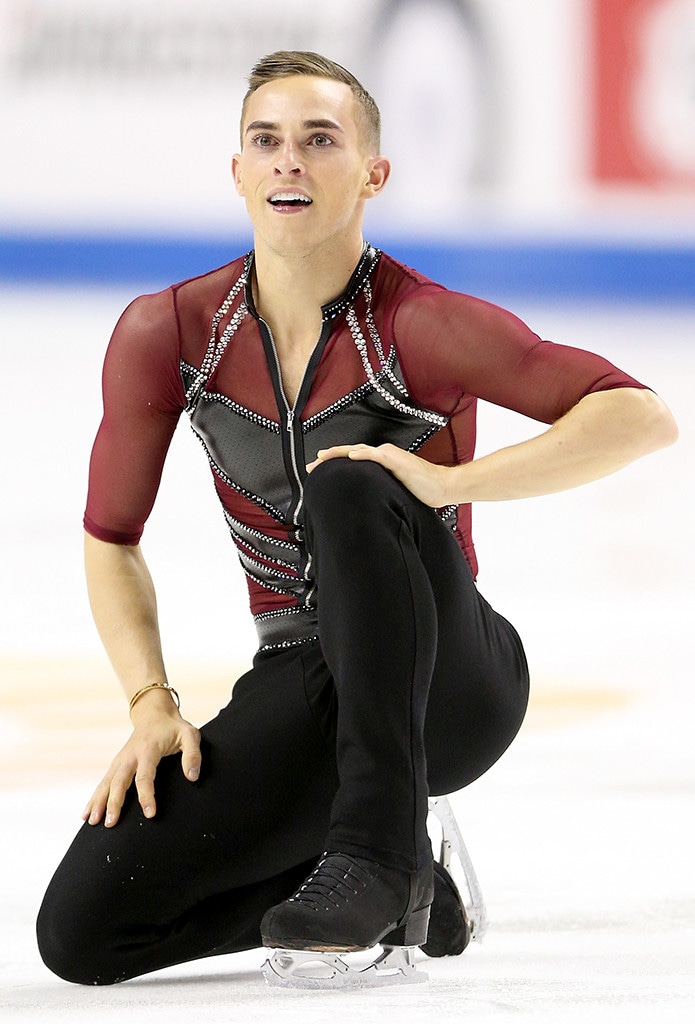 Matthew Stockman/Getty Images
In a new interview with The New York Times, Adam Rippon says his journey to the Olympic podium has been overshadowed by a pressure to look a certain way.
The figure skater opens up about his experience with body image issues, revealing that just two years ago his daily diet consisted of three slices of whole grain bread with substitute butter spread.
At 5-foot-7 and 150 lbs., Rippon recalled wanting to resemble fellow Team USA skaters Nathan Chen and Vincent Zhou, explaining, "I looked around and saw my competitors, they're all doing these quads, and at the same time they're a head shorter than me, they're 10 years younger than me and they're the size of one of my legs." 
The Times discussed the extent to which eating disorders plague figure skaters, and cited interviews with nearly a dozen male athletes who said they know of others who've battled bulimia. 
Olympians Brian Boitano and Johnny Weir also detailed the sport's expectation to maintain a thin physique. 
The bronze medalist's mother Kelly said that when her son was 10-years-old, a coach told her Adam would never be able to execute senior-level jumps because of his "heavy bottom." When Rippon relocated from Pennsylvania to Southern California to train with a new coach in 2012, he was instructed to lose weight. 
"I'd do a few days having my three pieces of bread and then finish the whole loaf of bread and have 3,000 calories," Rippon shared. He also remembered telling his coach, "'Rafael, this is what I'm eating.' And he said, 'I know. It's really hard.'"
By working with a dietician, the 28-year-old's relationship with food has improved and he no longer feels "guilt" for eating what he wants. "It makes me dizzy now to think about it," Rippon, 28, added of his past habits. 
Read Rippon's entire interview here.