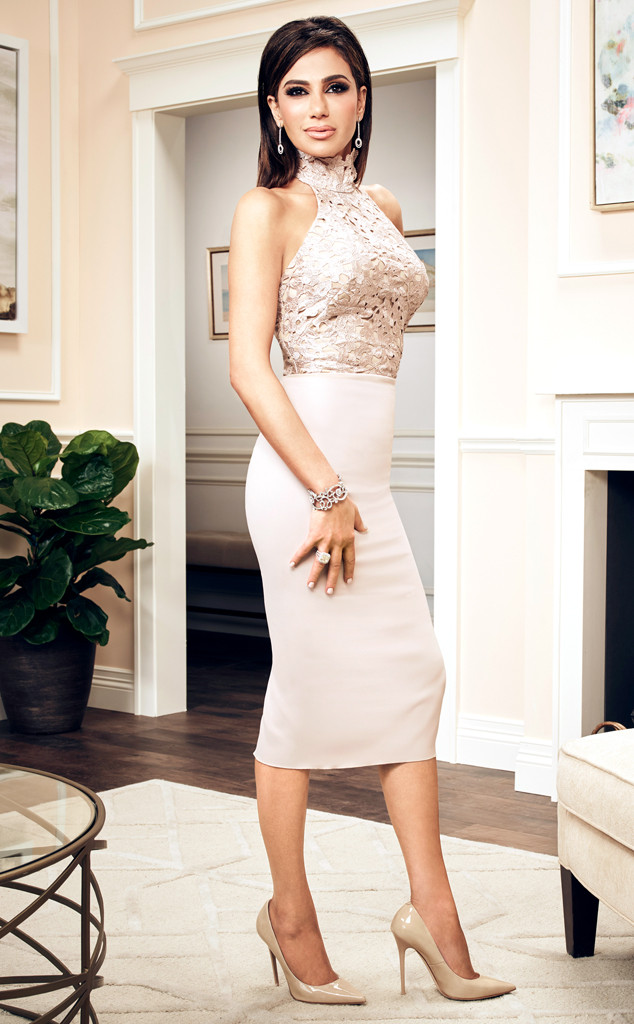 Tommy Garcia/Bravo
Another one bites the dust.
Hot on the heels of Meghan King Edmonds and Lydia McLaughlin's announcements that they won't be returning to The Real Housewives of Orange County for the Bravo reality mainstay's upcoming 13th season, newbie Peggy Sulahian has revealed that she'll be joining the "One & Done" club and won't be back either.
In a statement provided to BravoTV.com, Sulahian offered gratitude over her experience on the series, which saw her frequently clash with many of the ladies as she bonded with Vicki Gunvalson, culminating in a trip to Iceland where she hid out in her hotel room for almost an entire day.