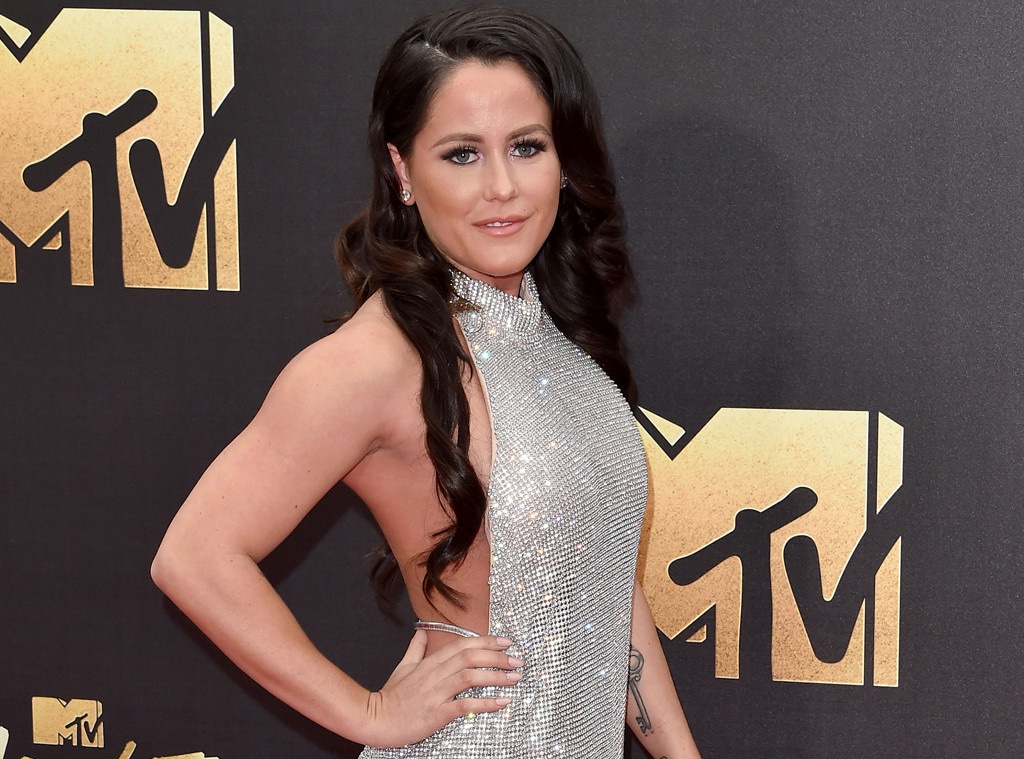 Axelle/Bauer-Griffin/FilmMagic
There's been some drama in Jenelle Evans' kitchen. 
It seems the Teen Mom 2 star and mother of three recently parted ways with Blue Apron, one of the meal kit services sweeping the internet. Evans had been promoting Blue Apron on her social media to her more than 2 million followers. However, the sequence of events behind the broken partnership is less clear-cut.
On Thursday, Blue Apron's Twitter account responded to several complaints from Twitter users who questioned why the brand was working with Evans given her controversial past. One critic resurfaced a screenshot of Evans using a derogatory word for a gay man in a 2012 tweet. Others took issue with her past drug use, which she addressed in her recent memoir. 
Blue Apron responded to the comments via Twitter, writing, "Thanks for reaching out. We will no longer be advertising with Jenelle."
However, Evans' husband, David Eason, took to Twitter nearly a week later denying that Blue Apron was the one to cut ties with the reality star. While responding to a since-deleted tweet, he wrote, "If you look at the date and time.... Yea Jenelle dropped @blueapron not the other way around. They can play billy bad ass if they want but they are just butt hurt!"
Evans elaborated on the situation and denied that she had been fired. "I decided not to work with Blue Apron because of bad tensions with a previous co-worker they decided to work with as well," she told E! News. "After breaking the news to Blue Apron, they got on their social media account responding to fake accounts about me telling them they were firing me. My husband got upset by this and [led] to him tweeting them."
E! News has reached out to Blue Apron for comment.