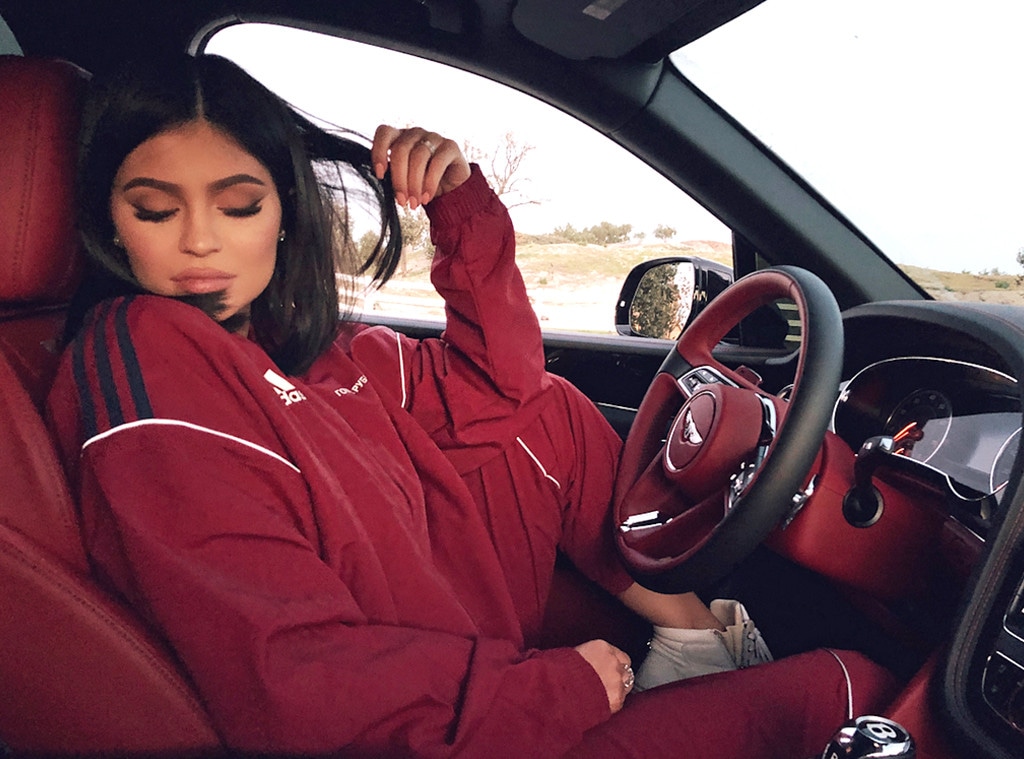 Kylie Jenner/Instagram
Your Instagram feed just got a major upgrade thanks to the one and only Kylie Jenner. 
After months of recycled selfies, cryptic clues and not a Snapchat selfie in sight, the cosmetics queen and new mom has finally ended her social media hiatus. Kylie returned to the 'gram on Monday evening with a sassy snapshot that had her 103 million followers commenting in delight, "She's baaaack!" 
In the caption-less photo, Kylie is in total glam mode as she poses behind the driver's seat of her Bentley wearing a red Adidas tracksuit. The moment was seemingly captured by BFF Jordyn Woods, and was taken during yesterday's outing to their close friend Heather Sander's baby shower.
Jenner, who gave birth to daughter Stormi Webster almost two weeks ago, just made Instagram history with her previous photo of the newborn. With more than 16 million likes, Kylie and Stormi beat out Beyoncé to become the most-liked Instagram photo of all time. 
Social media milestones aside, Kylie continues to fall more in love with her and Travis Scott's daughter every day. 
As a source recently described to E! News, "Kylie is tired but getting used to the crazy hours. She is very attached to Stormi. She honestly just never wants to leave her out of her sight not because she can't trust anyone but because she just is so happy being with her baby."
We're told Kylie's "main focus" is Stormi, and is easing back into post-baby life by "eating healthy and taking care of herself." 
Of course, an Instagram selfie never hurt every now and then! Welcome back, Ky.