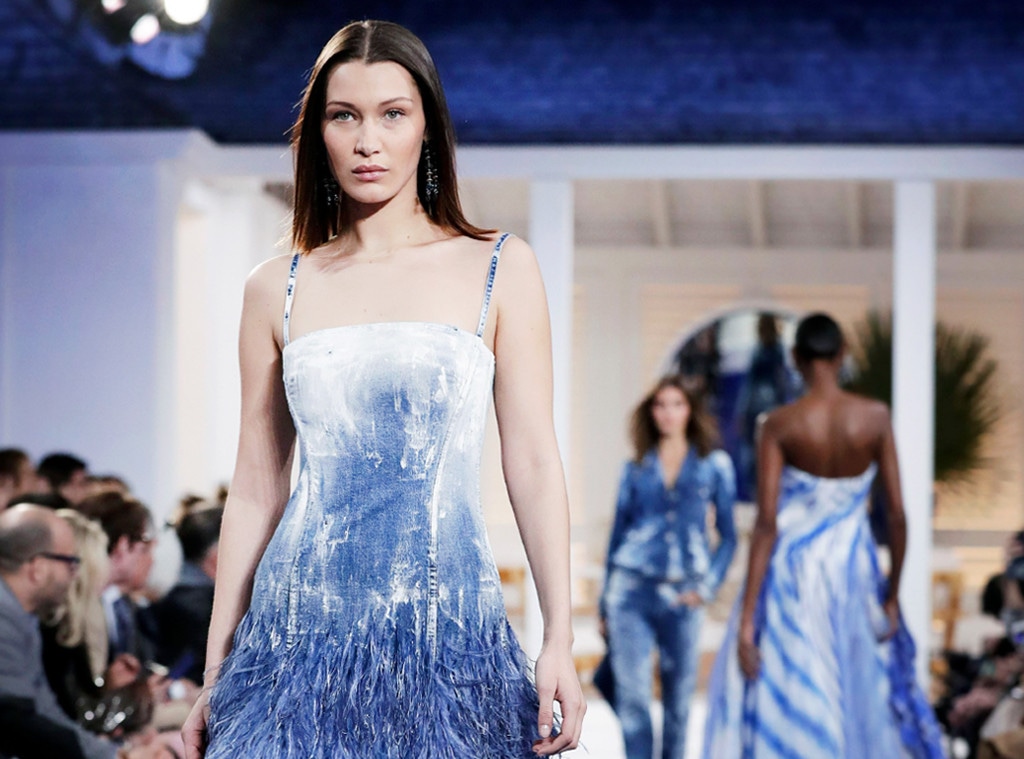 JASON SZENES/EPA-EFE/REX/Shutterstock
Bella Hadid may be the hardest working celebrity model at New York Fashion Week. 
That's not to say older sister Gigi Hadid or models like Karlie Kloss or Jourdan Dunn haven't put in the work—we now know how busy a day in the life of a supermodel can be. But when it comes to outfit changes, Bella is noticeably leading the pack. When she's not walking in Jason Wu, Alexander Wang or closing down Prabal Gurung and Brandon Maxwell (alongside Gigi), she's killing the street-style game in Vivienne Westwood on one day and rocking a PVC puffer with hot-pink sleeves on the next. 
To see the model's NYFW wardrobe evolution is to watch a mini fashion show in itself, complete with styling tricks, aspirational pieces and even wearable ensembles you could actually re-create at home. 
Don't just take our word for it. To see all the outfits Bella wore at fashion week, keep clicking and get ready to be inspired. 
Watch:
Ashley Graham & Brandon Maxwell Talk Size Inclusion at NYFW 2018
Stay tuned all week for more updates, celebrity looks and how-tos from NYFW!