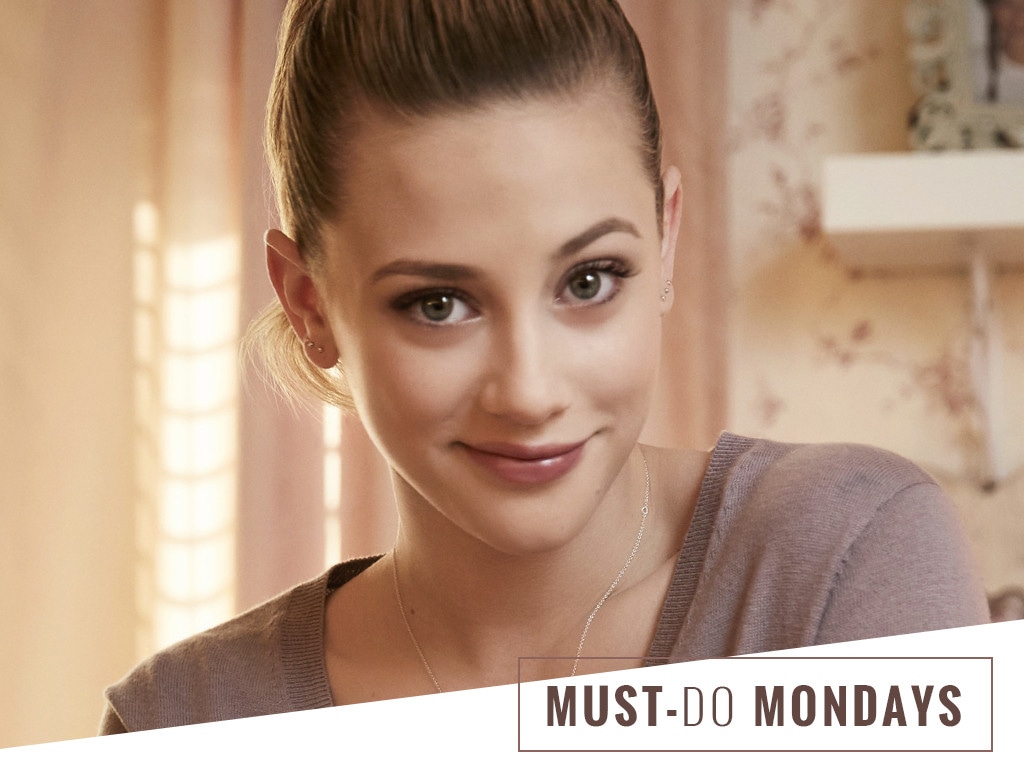 Art Streiber/The CW
When Betty Cooper isn't exploring her dark side in the hit show Riverdale, she's wearing a pink lipstick.
In contrast to Veronica's berry-toned beauty, the nude-toned hue offers a girl-next-door vibe that resonates with the cautious nature of the character.
"There's nothing really suggestive or edgy about a soft rosy lip and that's what we want," star Lili Reinhart told E! News, after helping to style teens for their prom with JcPenney. "When you wear a red lip, you feel seductive, empowered and a strong, whereas Betty doesn't really feel that on a daily basis...She is more of a neutral type of girl with her makeup, so the lip color that I wear is often really close to my actual lip color."
While her makeup artist Erin Mackenzie has access to and knowledge of the best products, their journey to the perfect nude is very relatable. It sounds a lot easier than it is.
"We have been doing this for a while, and we have tried, not hundreds, but a lot of lipsticks, and a lot of lip glosses, and a lot of lip tints and balms," she continued. "It's just sort of a process of elimination."
The winning lipstick: Josie Maran Argan Lip Sting Plumping Butter in Free It Grapefruit, which retails for $23.
Applying the rose hue, however, is only one step toward Lili's perfect pout. The star, who shared that she tends to have "really have dry lips" especially in cold weather, uses a lip therapy to keep them moist when she's off set.
"I have this one lip mask I think it's called ZO Skincare," she shared. "It's lip therapy. You know, my lips get so dried out from reapplying things over and over and over again. You don't realize how much your lips go through!"
Now that Valentine's Day is coming up, the actress revealed that she'll be indulging in a few things, including another lip hue, on the holiday in a way that reminded us dark Betty. Lili, too, has multiple sides.
"I don't know it's a fun excuse to wear a red lip and a sexy outfit, which I will totally take advantage of any day," she said. "To be honest, I will probably be working. But, it does give me an excuse to eat some chocolate and buy myself some roses, so I think that's what I'll be doing."
Whether you're wearing on pink or red lipstick on Wednesday, the star finished with some advice: "Never wait for someone else to buy you chocolate or roses—buy it for yourself. That's my motto."