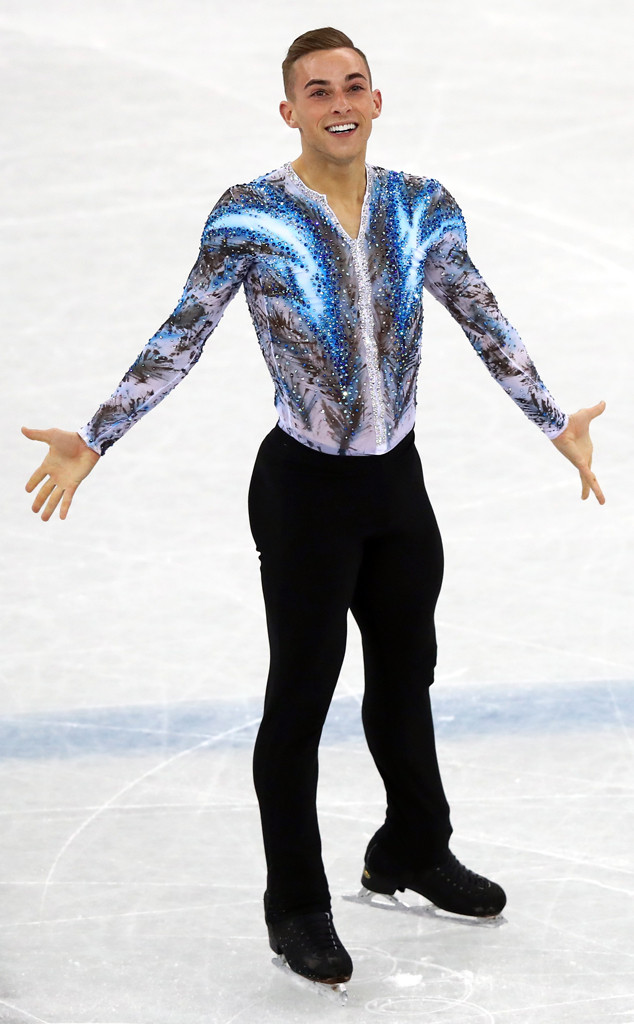 Dean Mouhtaropoulos/Getty Images
Slay, Adam, slay!
After making headlines off the ice for his big personality (including an tiff with Vice President Mike Pence), American figure skater Adam Rippon made sure to bring it where it counts—on the ice for his official Olympic debut in figure skating's team event on Sunday night.
NBC commenter Johnny Weir referred to the skate, that left fans in a tizzy, as "spellbinding."
The openly gay ice skater has made a lot of headlines for his outspoken ways and his social media presence ahead of the 2018 Olympic Games in Pyeongchang, South Korea. But the skater, dressed in a glittering ensemble, made sure to get away from the buzz around him while on the ice and bring the heat for the judges and the world to see.
Adam finished in third-place behind Mikhail Kolyada, the Olympic athlete from Russia.
His routine, as well as his teammate and friend Mirai Nagasu's skate (which included a history-making triple axel), helped team USA earn bronze on Sunday. Canada won gold and Olympic Athletes from Russia earned silver.