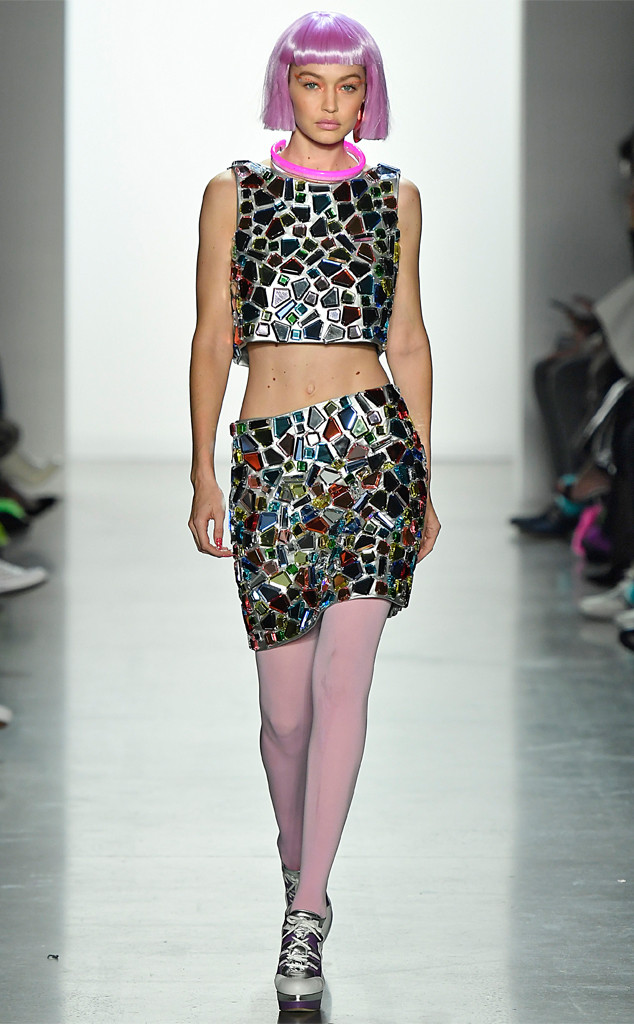 Victor VIRGILE/Gamma-Rapho via Getty Images
Gigi Hadid is not about to let body-shamers criticize her changing physique and get away with it!
After walking in Jeremy Scott's fall/winter 2018 show during New York Fashion Week on Thursday and the Bottega Veneta's show on Friday, the supermodel went off on Twitter after being slammed for her fluctuating weight.
Her lengthy flurry of tweets began, "For those of you so determined to come up w why my body has changed over the years, you may not know that when I started @ 17 I was not yet diagnosed w/ Hashimoto's disease; those of u who called me 'too big for the industry' were seeing inflammation & water retention due to that."
Gigi also explained that getting treated for Hashimoto's disease, which, according to the Mayo Clinic, is a condition in which, "Your immune system attacks your thyroid... The thyroid gland is part of your endocrine system, which produces hormones that coordinate many of your body's functions. Inflammation from Hashimoto's disease, also known as chronic lymphocytic thyroiditis, often leads to an underactive thyroid gland (hypothyroidism)."