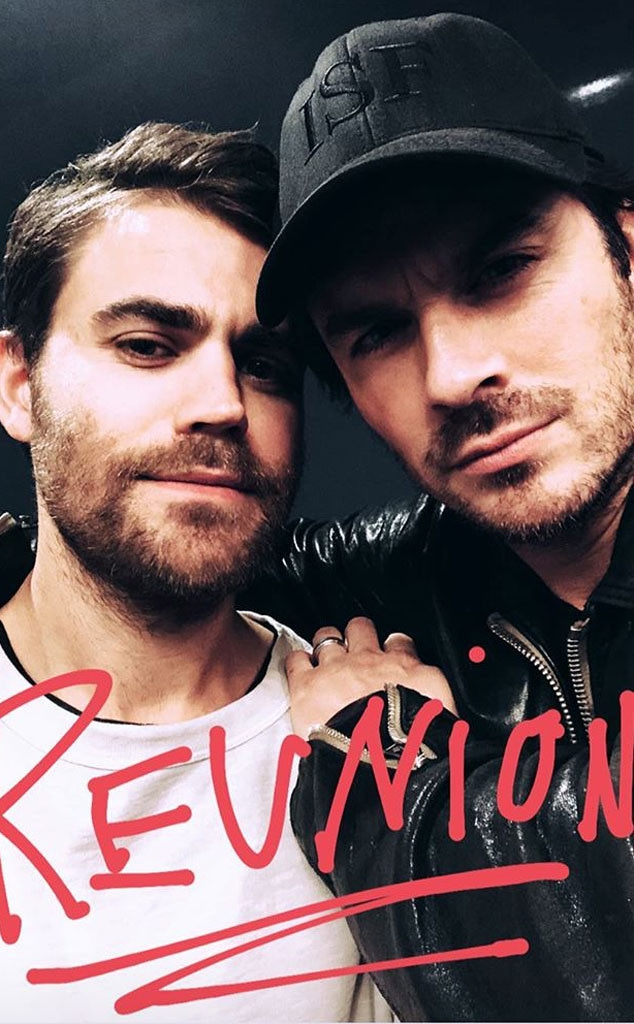 Instagram
The Salvatore brothers have been reunited!
Ian Somerhalder and Paul Wesley had a Vampire Diaries reunion on Saturday. Paul uploaded a photo with his former co-star on Instagram Story on Saturday from The Vampire Diaries and The Originals Official Convention taking place in Nashville this weekend.
"Reunion," Paul captioned the pic, which has since sparked a social media frenzy.
It's been almost a year since the Vampire Diaries ended after eight seasons. The CW show aired its last episode on March 10, 2017 and it seems like fans are really missing the series.
Check out some of the Twitter reactions to the pic below:
At the convention, Ian and Paul shared stories about the series and took pictures with fans.
What was your reaction to the reunion pic?
Sound off in the comments!