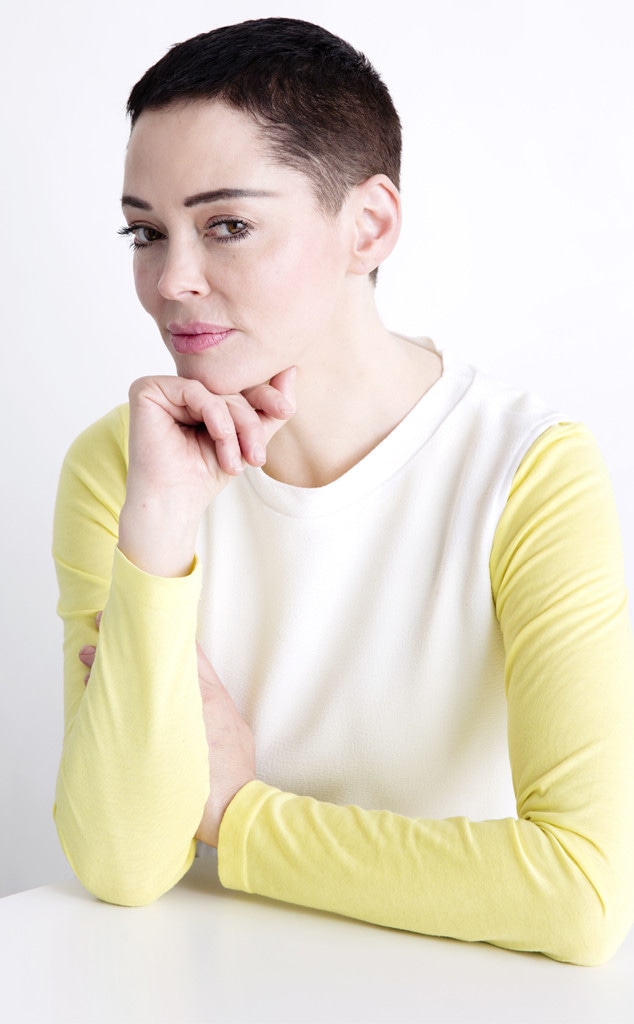 Taylor Jewell/Invision/AP/REX/Shutterstock
Rose McGowan is breaking her silence days after Jill Messick passed away.
In an Instagram posted Saturday afternoon, the actress shared a photo of the sun with a message for her former manager.  
"For Jill: May your family find some measure of solace during this pain. That one man could cause so much damage is astounding, but tragically true," she wrote on Instagram. "The bad man did this to us both. May you find peace on the astral plane. May you find serenity with the stars."
A veteran studio executive and producer, Jill died by suicide in Los Angeles, her family confirmed to The Hollywood Reporter. The exec was diagnosed with bipolar disorder and had been battling depression for years.
Soon after Jill's death, her family released a statement that included mentions of both Rose and Harvey Weinstein.
"Over the past few months, many women have come out with allegations against Harvey Weinstein, including Rose McGowan, who has repeatedly spoken with the press, striking out against not only her alleged attacker, but a great many others. One of them was Jill, who chose to remain silent in the face of Rose's slanderous statements against her for fear of undermining the many individuals who came forward in truth," the family statement read in part. "She opted not to add to the feeding frenzy, allowing her name and her reputation to be sullied despite having done nothing wrong. She never chose to be a public figure; that choice was taken away from her."
The full statement available online was partially aimed to "set the record straight."
Back in October 2017, Rose was mentioned in a New York Times article that shared allegations of sexual misconduct against Harvey. In the expose, the NYT reported that Rose reached a $10 million settlement with Weinstein "after an episode in a hotel room during the Sundance Film Festival."
Harvey's attorney said the article "was saturated with false and defamatory statements." The Hollywood producer's team has also denied any and all accusations of nonconsensual sex.