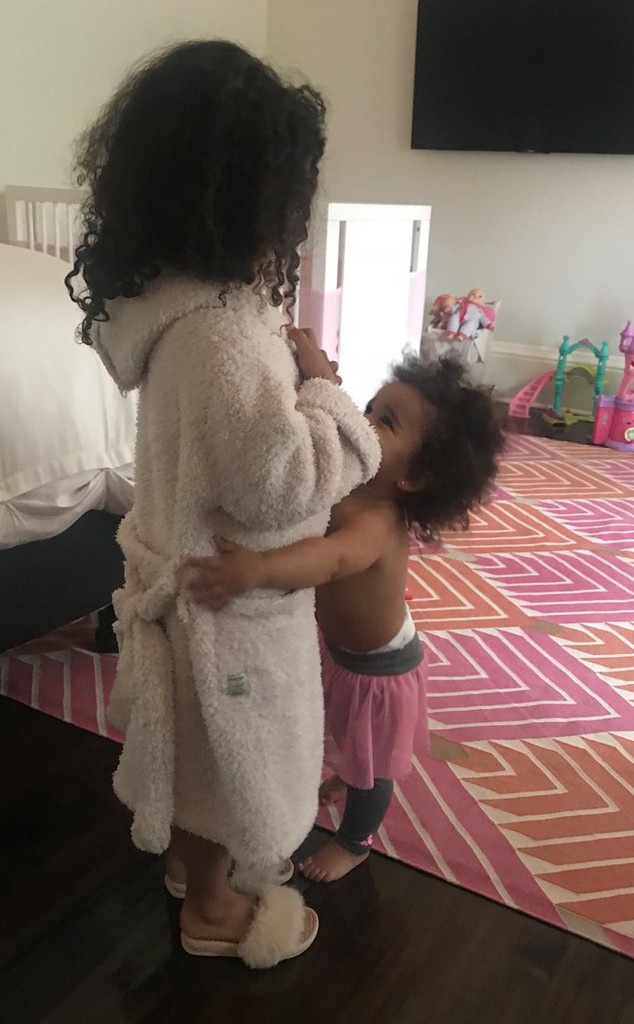 Twitter
Saturday morning hugs may just be the best kind of hugs.
Rob Kardashian decided to kick off his weekend by going on social media and sharing a photo of two special family members.
Let's just say Keeping Up With the Kardashians fans are going to enjoy this young duo hugging it out.
"Awwww GOOD Morning," Rob wrote to his 7.5 million Twitter followers as Dream Kardashian hugged Kim Kardashian and Kanye West's oldest child. "Cousin love, North & Dream."
"Awww," he added in a follow-up photo that included Dream wearing a pink tutu and North West sporting a robe and furry slippers.
While Rob has made a few brief appearances on Keeping Up With the Kardashians, the Arthur George sock designer has mostly stayed out of the spotlight.
When he does post on social media, though, the odds are high that his baby girl may be featured. In recent weeks, the University of Southern California alum documented his daughter mouthing off "Hi, Dad."
Rob also shared video of his child riding around in a Little Tikes Princess Horse & Carriage.
"I literally can't get enough of this girl," Rob shared in a previous Instagram post with Dream. "I never felt a love or happiness like this ever in my life and she makes me so happy."
He added, "She is the best and I love her so much and I thank God every day for her cuz she is the best and she is my best friend."
We feel the love!
Keeping Up With the Kardashians returns this September, only on E!