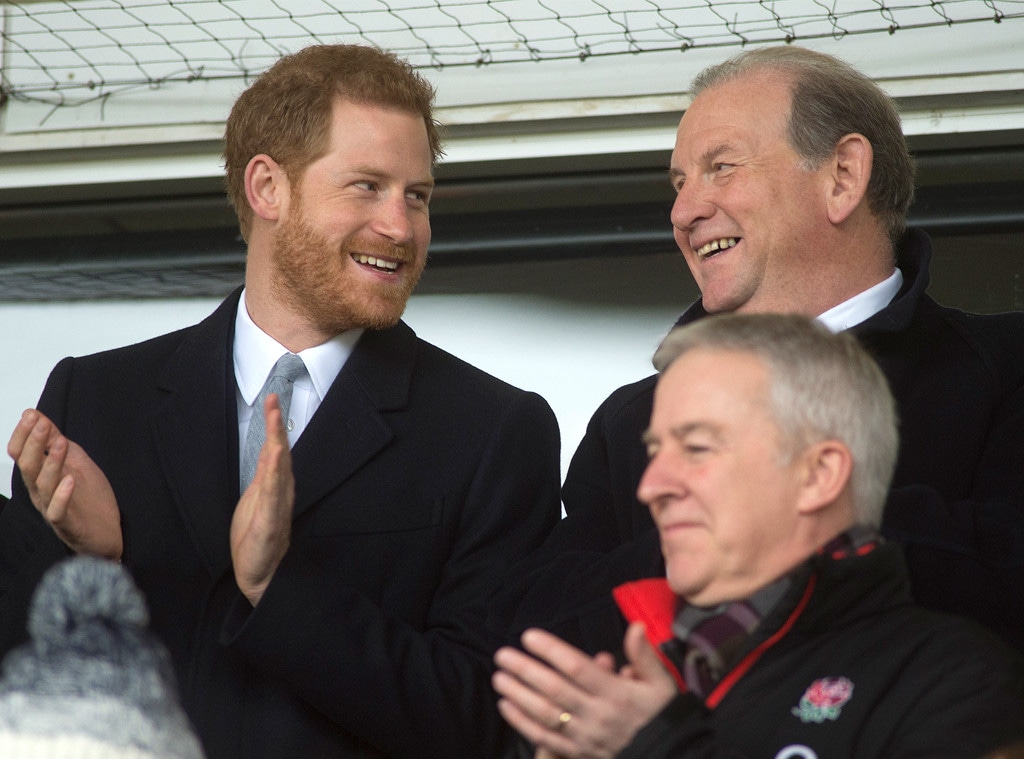 Eddie Mulholland - WPA Pool /Getty Images)
Has there ever been a rugby match Prince Harry doesn't love?!
While kicking off his weekend in London, the royal family member traveled to The Stoop for an afternoon of matches.
The Patron of England Rugby was able to watch England's Red Roses vs. Wales in the Women's Six Nations AKA Rugby's Greatest Championship.
Photographers snapped the groom-to-be in the stands wearing a black trench coat and light blue tie as he clapped and cheered throughout the game.
After the Red Roses earned a victory of 52-0, Prince Harry was able to meet the players and coaches from both teams.
Prince Harry was also expected to attend the NatWest 6 Nations England vs Wales match at Twickenham Stadium.
"First, Prince Harry is meeting beneficiaries of @TheRugbyCharity, which supports players who sustain a catastrophic spinal cord injury or traumatic brain injury playing the game," Kensington Palace shared on Twitter with a photo of the special guest meeting families.
While Meghan Markle was not in attendance for today's rugby matches, fans of the couple shouldn't be bothered in the slightest.
In fact, the famous pair is headed to Edinburgh on February 13 for their first official joint visit to Scotland. They will begin their day by visiting the Esplanade in front of the famous Edinburgh Castle. There, they will be greeted by the Royal Marines Scotland Band.
After witnessing the gun firing, the couple will head to Social Bite, a sandwich shop that donates its profits to social causes, such as homelessness. At the end of their visit, the two lovebirds will attend a reception at the Palace of Holyroodhouse.
As for the couple's plans on Valentine's Day? We'll have to wait and see!