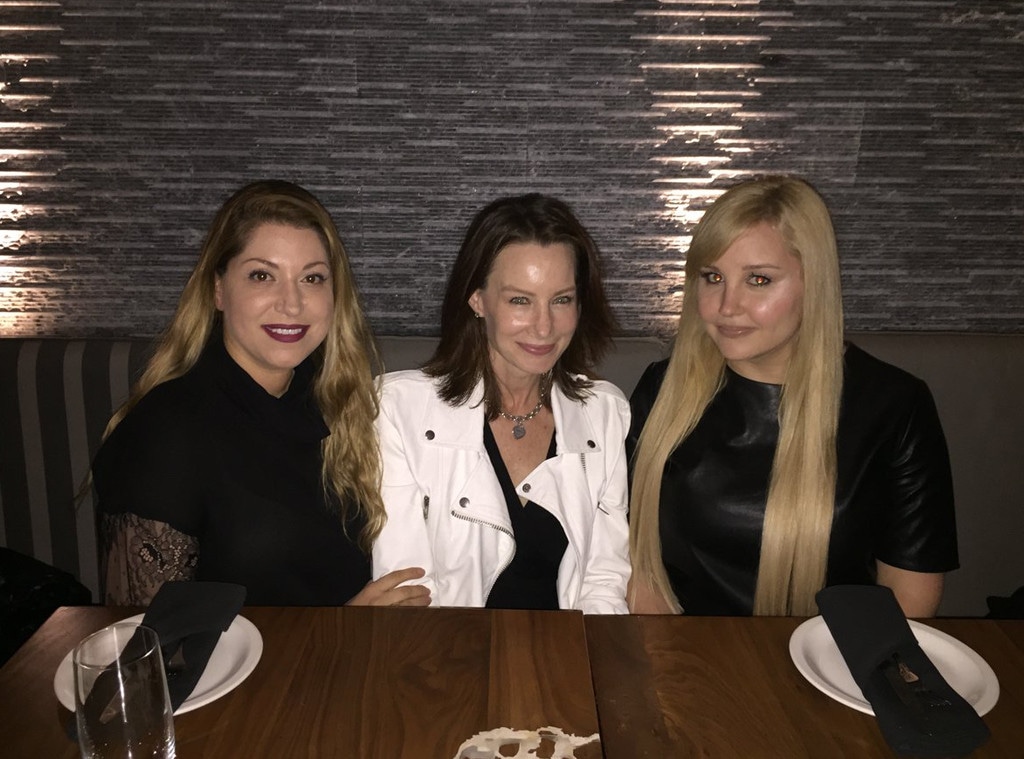 Twitter
Well look who's back in your Twitter feed this weekend.
On Saturday morning, many pop culture fans were surprised to find a tweet from the one and only Amanda Bynes.
After staying quiet on the social media app since April of 2017, the Nickelodeon star returned to document a casual girls' night out in Los Angeles.
"Dinner with friends at Girasol," she wrote with the kissing lips emoji as she posed inside the Studio City, Calif. restaurant.
In the picture, Amanda looked happy and healthy in a black top with her signature blonde hair. She was joined by two ladies.
The All That and Amanda Show star has been keeping a low-profile in recent months. But last summer, Amanda did a rare interview where she updated fans on her life.
"I've been going to school lately, fashion school—FIDM. And I love it. I've learned how to sew, I've made patterns, and I want to start a clothing line in the future, so FIDM has been helping me with that," she told Hollyscoop founder/The Lowdown host Diana Madison. "Other than that I hike, I go spinning—I take spinning classes."
Amanda also revealed her hopes to return to acting at some point in her life. After all, she developed quite a loyal fan base thanks to various roles in several projects including Hairspray, She's the Man and What a Girl Wants.
"I want to do TV. Maybe a few guest spots on some shows that I'm a fan of and maybe another TV show where I'm the star of it, in the future," Amanda revealed. "That's what I hope."