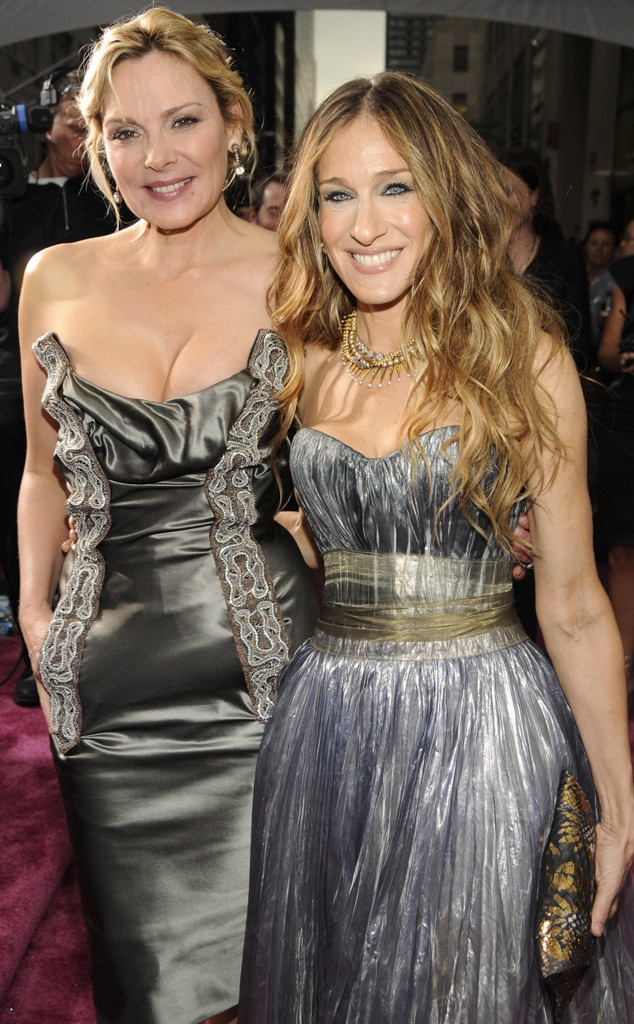 Kevin Mazur/WireImage
Kim Cattrall wishes someone from the Sex and the City franchise would leave her alone.
Close to four months after news broke that Sex and the City 3 would officially not be happening, controversy continues to surround two of the stars.
In a new Instagram posted Saturday morning, Kim had a strong message for Sarah Jessica Parker.
"My Mom asked me today 'When will that @sarahjessicaparker, that hypocrite, leave you alone?' Your continuous reaching out is a painful reminder of how cruel you really were then and now," Kim wrote in her caption. "Let me make this VERY clear. (If I haven't already) You are not my family. You are not my friend."
She added, "So I'm writing to tell you one last time to stop exploiting our tragedy in order to restore your 'nice girl' persona."
The Instagram also included a link to a New York Post story from October 2017 with the headline "Inside the mean-girls culture that destroyed Sex and the City."
Sarah has not commented and fans are speculating as to what propelled Kim to speak out once again. Many, however, are pointing to a recent comment on Instagram after Kim's brother Christopher Cattrall passed away. "Dearest Kim, my love and condolences to you and yours and Godspeed to your beloved brother. Xx," Sarah wrote. 
Earlier this week, E! News asked Sarah her thoughts on the third movie and she told fans to never give up hope.
"I feel like I've been saying the same thing for so long because we were going to do [Sex and the City 3] and then we didn't and that's perfectly alright," she explained to us. "And I have to say there has been no substantive conversation since it was determined that we didn't."
"But I also know [director and writer] Michael Patrick King and I know what a brilliant storyteller he is and magnificent, magical writer he is so I would never put it to rest because his brain works in wonderful, surprising ways," Sarah added.
Back in October, DailyMailTV reported that Warner Bros. Pictures canceled plans to begin production on a third movie. The outlet claimed that the studio refused to meet an ultimatum allegedly posed by Kim.  
Kim would deny such speculation on Twitter by writing, "Woke 2 a @MailOnline [poop emoji] storm! The only 'DEMAND' I ever made was that I didn't want to do a 3rd film....& that was back in 2016."
The actress, known to fans as Samantha Jones, went on to tell Piers Morgan that she wishes some people from the franchise—including Sarah—could have been nicer.