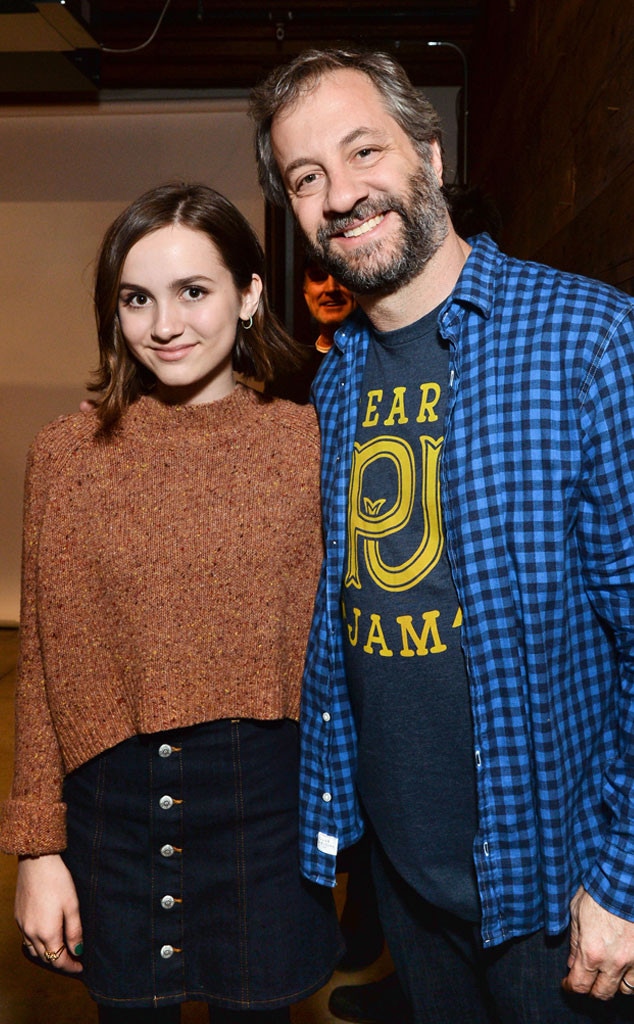 Evan Agostini/Invision for Chase Sapphire Preferred/AP Images
Proud dad alert! 
Judd Apatow was right by his daughter Maude Apatow's side as she made her directorial debut during tonight's 2018 Santa Barbara International Film Festival, heading over to Instagram with a sweet photo of the accomplished 20-year-old. 
"Congratulations @maudeapatow for showing her first short film at the Santa Barbara Film Festival and also to her co-director @oliviarosenbloom!" the famous director wrote alongside a selfie of the pair inside the theater. 
And with Apatow and actress Leslie Mann as 'rents, Maude was practically destined for a career in the enterainment industry. In fact, Apatow cast his then 10-year-old little girl and youngest daughter Iris Apatow in his 2007 hit comedy Knocked Up. Maude has also played the daughter to her real-life mom's characters in Funny People and This Is 40. 
So what's it like to follow in the footsteps of comedy greats like her pops? As she explained to Nylon in 2016, Maude (who studies theater at Northwestern University) is not only thankful for Judd's advice, but for the words of wisdom Amy Schumer and Lena Dunham have passed on. 
"My dad has always said, 'Write for yourself.' Because as an actor, you don't have much control over what happens," she explained. "But Lena and Amy, they're involved in writing and acting and directing and editing. I want to learn how to write better so I can write for myself."
Congratulations, Maude! Something tells us her career is only just getting started.