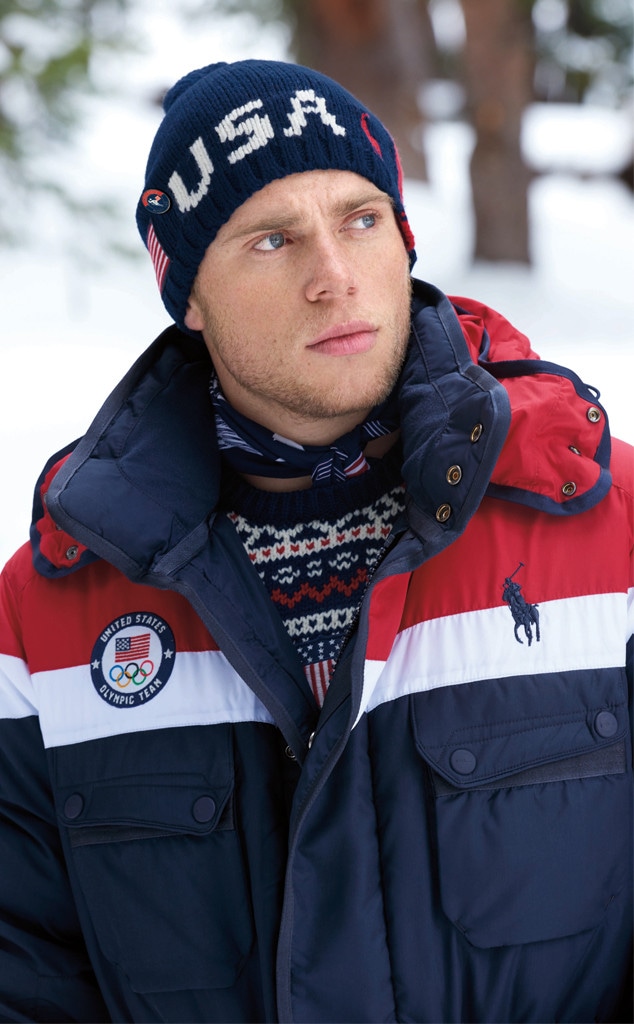 Courtesy Ralph Lauren
Gus Kenworthy really is the Olympic gift that keeps on giving. 
Four years after the freestyle skier returned from the 2014 Sochi Games with a group of stray puppies he rescued from the streets of Russia, Gus is headed to Pyeonchang with a similar heartwarming mission. Kenworthy told E! News he plans to shed light on South Korea's dog meat trade by rescuing at least one of the estimated 2 million animals who are bred for human consumption in the country. 
"There's a huge dog meat industry here that's pretty inhumane," Gus shared, "and I was working with the Humane Society International already on a campaign they were doing. But I would love to bring a dog back from here, or more than one dog, and sort of be able to use that adoption as a platform to spread awareness of the situation."
Despite a few government roadblocks in 2014, Gus was successfully able to bring a mama dog and two of her puppies back to the states. Dubbed the "Sochi Pups," almost 40,000 accounts follow Jake and Mishka's adventures with Gus and their other owner, the Olympian's ex-boyfriend Robin McDonald, on Instagram. 
As for the pooches' mom, she's named Mamuchka and lives with Kenworthy's mother in his Colorado hometown. 
"They're doing really well," Gus (whose also partnered with Head & Shoulders' "Shoulders of Greatness" campaign) told USA Today, "[McDonald] takes the most amazing care of them. They don't live with me, and probably for the better because they have an awesome life in Vancouver and I'm always on the road."
We can't wait to see Kenworthy's admirable efforts continue throughout the 2018 Olympic Games!